Your Reliable Logistics Partner For Pan India – Weeple Logistics Solution Pvt Ltd
Indore to Raigarh Transport Services
Weeple is an Indore based Government Recognised Logistics startup with most professional service and highest coverage than any transporter in Indore. Weeple provides most reliable logistics services and covers more than 26000 pincodes in the country and delivers your goods to even remote areas of the country with door-step delivery.

Call on 9111221101



View Our Services

Get Indore to Raigarh Transport Charges

Facebook


Twitter


Youtube


Instagram


Linkedin

A Trusted and Recognized Startup from Indore!
One stop solution for Indore To Raigarh goods transport Services.
Weeple provides logistics and transportation services from Indore to Raigarh at both small scale and large scale to ensure growth of every business and individual.
Logistics and transportation service from Weeple to transport your material from Indore to Raigarh can be availed by everyone; be it individual, small business or large scale Industry. Weeple transports all type of packages like small cartons, luggage bags, clothes, household items as well as industrial part load shipment and full truck load from Indore to Raigarh.
Weeple is a trusted Private Limited Indore Raigarh Transport Company with #StartupIndia recognition and serves many of the most loved brand of the country. We have been providing unmatchable service since last 2.5 years.
Shop 2, Behind Punjabi Dhaba, Dewas Naka, Indore – 452010
Get Transportation Charges Quote for Free.

9111221101 – [email protected]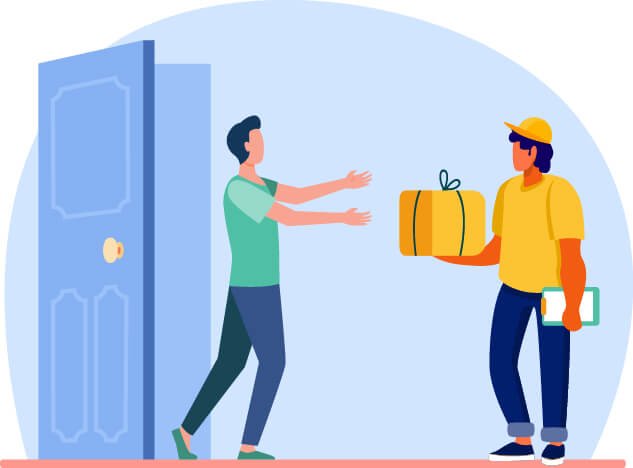 Indore to Raigarh Transport with Door Delivery
Weeple is truly a one stop solution for all your logistics requirements. Weeple provides all kind of transportation and logistics services and makes sure you experience great satisfaction in transporting your goods
Get Indore to Raigarh part load transportation services (Transport in sharing) PTL) at best rates. Be it 5 kg or 50000 kg, get the best Indore to Raigarh parcel and cartoon box transport services with optional goods Insurance for secured goods transportation.
Weeple provides full truck load transportation services from Indore to Raigarh (FTL) at best rates with optional in-transit goods Insurance. Weeple provides Eichers, Open body trucks and Containers for goods transportation.
Get Indore to Raigarh household goods transport services (Moving service) at best rates from Weeple. Indore to Raigarh Shifting service includes goods packaging, loading, unloading, transportation and goods insurance to reduce the hassle in shifting.
Send parcel and cargo to any where in the country with door delivery with Indore Raigarh Courier Company. Weeple provides a cost effective parcel and courier solution to transport your goods swiftly, conveniently and safely.
Transport your bike, scooter or any two-wheeler with proper care and handling at best rates with 3 layer packaging. We provide best Indore to Raigarh Scooty transport, Indore to Raigarh two wheeler Transport and Indore to Raigarh Activa Transport.
Get Indore to Raigarh Office Shifting Service with proper packaging and required formalities. Weeple is a professional Pvt Ltd company with experience in all formalities, call us to get a quotation on our letter-pad with seal and other docs.
Indore to Raigarh Transporters in Indore
Indore to All Chattisgarh Transport Service
Indore to Chattisgarh Part Load Transport
Indore to Chattisgarh Cargo Service
Indore to Chattisgarh Activa Transport
Indore to Chattisgarh Courier Service
Indore to Chattisgarh Bike Transport
Indore to Chattisgarh Packers and Movers
Amgaon
Amjhar
Amlipali
Anjoripali
Ankira
Arra
Asta
Aurda
Bachhraon
Bada Karonja
Bade Deogaon
Badebhandar
Badegantuli`
Badehardi
Badenawapara
Bagbahar
Baghadola
Bagicha
Bagudega
Bahirkela
Bahma
Bahora
Baihamunda
Bairagi
Baisi Colony
Bakaruma
Bandrachuwan
Bangurkela
Bangursia
Bangursiya
Banhar
Banora
Bansi
Bar
Baradoli
Baramkela
Barangjore
Barbhouna
Barod
Barpali
Barra
Basantala
Basnajhal
Basnajhar
Bataikela
Baturakachar
Behrakhar
Behramar
Bengchi
Bhadisar
Bhagora
Bhainapara
Bhalumar
Bhedimuda
Bhedwan
Bhelwan
Bhimsela
Bhitgara
Bhothli
Bhupdeopur
Bimda
Binjkot
Birnipali
Birsingha
Boirdadar
Bojia
Bonda
Boro
Botalda
Buldega
Bunga
Chakradharnagar
Champakhudia
Chandrasekharpur
Chantipali
Charaidand
Chetba
Chhal
Chhapora
Chharratangar
Chhatamura
Chheraghoghar
Chhincorumaria
Chhind
Chhodamines
Chhote Lendhra
Chhotegumda
Chhte Khaira
Chikhli
Chiknipani
Chongaribahar
Choranga
Dabhra
Dahida
Damdama
Dandadih
Dansara
Dehjari
Dehradih
Deogaon
Deogarh
Deori
Dhanagar
Dhap
Dharmajaigarh
Dhimani
Dhourabhata
Diwanpur
Dobh
Dokra
Dolesara
Dongitarai
Dongripali
Duldula
Dumaria
Dumarkona
Durgapara
Ekamba
Faraswani
Farkanara
Farsabahar
Farsatoli
Gahira
Gahnajharia
Gajma
Gamharia
Garh-umaria
Gatadih
Gersa
Gerwani
Ghaghra
Gharghoda
Gharghodi
Gharjiabandhan
Ghatgaon
Ghatmunda
Ghoghar
Gholeng
Ghughari
Ginabahar
Gobersingha
Godam
Godihari
Gonda
Gorea
Gorkha
Gorpar
Gorra
Gudeli
Gurda
Halahuli
Hamirpur
Hardi – Raigarh
Harradand
Harri
Hati
Hattapali
Hirri
Ichkela
Irai
Jaikari
Jaimura
Jamarga
Jamargi
Jambahar
Jamchuwan
Jamgaon
Jamjhor
Jarekela
Jaria
Jashpur
Jashpurnagar
Jatri
Jewra
Jhagarpur
Jhal
Jhalmala
Jharadih
Jhinki
Jivri
Jobi
Jokbahla
JSPL Patrapli
Jumaikela
Jurda
Kachhar
Kadro
Kalaru
Kaliba
Kamarima
Kanakbira
Kandaibahar
Kandora
Kansabel
Kantaahardi
Kapisda
Kapu
Karadari
Karaipali
Karanpali
Karma
Karmitikra
Karra
Kashla
Kasira
Kastura
Katalpali "d"
Katangpali
Katkalia
Kawai
Kaya
Kedar
Keradih
Kerju
Kersai
Kesra
Khadgaon
Khamhar
Kharri
Kharsia
Kharsouna
Khokhsipali
Khutera
Khutgaon
Kilkila
Kirodimalnagar
Kodasia
Kokiakhar
Kolam
Kolhejharia
Komdo
Kondapali
Kondatarai
Kondtarai
Konpara
Kosir
Kotarlia
Kotasura
Kotba
Kotra
Kotri
Kotrimal
Kudekela
Kudhari
Kudumkela
Kukurbhaka
Kukurda
Kukurgaon
Kuma
Kumarta
Kunjara
Kunkuni
Kunkuri
Kurdeg
Kurkunga
Kurrog
Lailunga
Laripani
Lathbora
Lawakera
Lendhra
Libra
Lodam
Lodhia
Lodhma
Loharsingha
Loing
Lokhandi
Ludeg
Lukapara
Lukhi
Madanpur
Madhopali
Maharajganj
Mahloi
Mahuadhodha
Mahuwapali
Makribandha
Malda
Manikpur
Manora – Jashpur
Marol
Menderbahar
Milupara
Miriguda
Mudagaon
Mudpar
Mukdega
Mumund
Mura
Musgutri
nadigaon
nagoi
naharpali
nakbar
nandeli
nanhesar
narayanpur
nariyaradand
narkalo
naurngpur
navrangpur
nawapara
nawaparadenda
Netnagar
Ongana
Padigaon
Pahanda
Paiku
Pakargaon
Palidih
Pamgarh
Panchdhar
Pandaripani
Pandrapath
Pangsuwa
Paraskol
Paseed
Pasia
Patelpali
Pathalgoan
Patrapali
Patratoli
Pendri
Pilkhi
Piprahi
Pirai
Pithama
Pongro
Porda
Portenga
Punjipathra
Purainbandha
Purena
Pusalda
Pussore
Putkapuri
Rabo
Raigarh
Raigarh Jute Mill
Raigarh Sadar Bazar
Raikera
Raimer
Rajkot
Rajpur – RIH
Ranpur
Rapagula
Rauni
Reda
Relo
Rengalpali
Rengle
Rissora
Robrertson
Ruwaful
Sahaspani
Sahaspur
Sajapani
Salakia
Salar
Salheona
Sambalpuri
Samkera
Samruma
Sangibhawna
Sankra
Sanna
Sarabkombo
Saraipali
Saraipani
Saraitoli
Saraitolla
Sarangarh
Sardhapath
Saria
Sarwani
Saskoba
Sekharpur
Semarkachar
Shahpur
Simda
Singibahar
Sisringa
Sithra
Sitonga
Sogada
Sonajori
Sondka
Sonkyari
Sonpur
Sukrapara
Sulesha
Supkalo
Surangpani
Sureshpur
Tadola
Tamnar
Tamta
Tamtora
Tandipar
Tangarghat
Taparda
Tapkara
Tarapur
Tarkela
Tausir
Telikot
Teram
Tetla
Tildega
Timarlaga
Tinmini
Tiur
Tolge
Tolma
Tumla
Turtura
Uchbhitti
Ududa
Ulkhar
Urba
Urdana Camp
Urjanagar Telirampur
Usrot
Vijaynagar
0
+
Kgs Transported
0
Years Old
0
+
Brands as Customers
0
+
Kms Travelled

Type of trucks used for Inter-city transportation in India

localities in Indore
Top Products Serviced From Indore
Electronics – Electronics Accessories – Memory Accessories
Arts & Entertainment – Hobbies & Creative Arts – Musical Instrument & Orchestra Accessories
Home & Garden – Decor – Window Treatment Accessories
Software – Computer Software – Multimedia & Design Software
Health & Beauty – Personal Care – Cosmetics
Health & Beauty – Personal Care – Shaving & Grooming
Furniture – Office Furniture – Office Furniture Sets
Health & Beauty – Health Care – First Aid
Electronics – Communications – Telephony
Arts & Entertainment – Hobbies & Creative Arts – Musical Instruments
Bajaj
Duke 125 cc
Motorcycle
Kawasaki
Ninja 1000
Performance
Yamaha
SZ
Motorcycle
Piaggio
Aprilia SR150
Scooter
Honda
CBR 250R
Motorcycle
Suzuki
V-Storm
Performance
Suzuki
Access
Scooter
Bajaj
Platina
Motorcycle
Harley Davidson
LOW RIDER S
Performance
Bajaj
DOMINAR 250
Motorcycle
| Container | Eichers | Open Body Trucks |
| --- | --- | --- |
| Indore to Raigarh 32 Feet Container | Indore to Raigarh 19 Feet Eicher | Indore to Raigarh Open Body Trucks |
| Indore to Raigarh 24 Feet Container | Indore to Raigarh 17 Feet Eicher | Indore to Raigarh Taurus Trucks |
| Indore to Raigarh 19 Feet Container | Indore to Raigarh 14 Feet Eicher | Indore to Raigarh Road Transport Services |
Indore to Chattisgarh Transporter List
What is Great about Us?
"Weeple act as one partner for all your pan India shipments with trusted modern age services at amazingly great prices."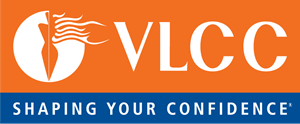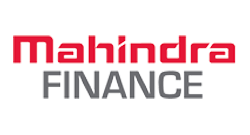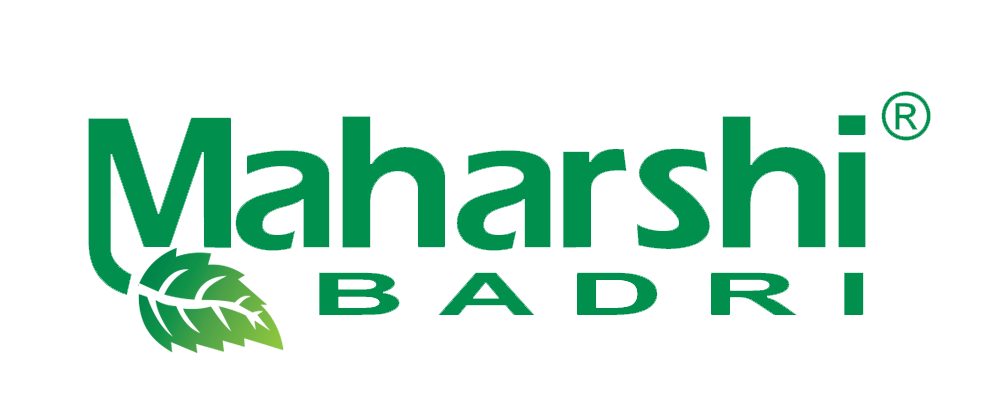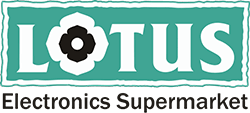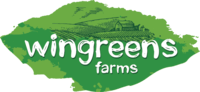 Customers & Achievements
Weeple has been recognized as a startup under #StartupIndia programme. We are serving some of the best and most loved brands of the country. Weeple makes sure that your customers experience great experience in delivery of your goods.
Get Transport Charges
How to transport goods from Indore to Raigarh?
You can book Indore to Raigarh material transportation service through Weeple where you can also get door-pick up and door delivery service.
What are the charges for Indore to Raigarh Goods Transportation?
Indore to Raigarh Goods Transportation Charges starts from Rs 350 and depends on weight, quantity and size of the items
How much time required for Indore to Raigarh Transportation?
Indore to Raigarh Transportation service generally takes 4 to 6 days, however it can take upto 15 days depending on the situation.
What is the best way to transport goods from Indore to Raigarh?
You can transport your goods by road through Weeple which is the cheapest option to transport your goods.
How to transport Bike from Indore to Raigarh?
You can book Bike Transport service with with three layer packaging to transport your bike. Charges Starts from Rs 3000.
How to shift household goods from Indore to Raigarh?
You can book packers and movers service to transport goods with Weeple with proper packaging and safety.
What is Indore to Raigarh transport contact number?
Indore to Raigarh Transporter Contact Number is 9111221101.
Indore to Raigarh Transport Contact Number is 9111221101