Your Reliable Logistics Partner For Pan India - Weeple Logistics Solution Pvt Ltd
Bike Transport Services from Indore
Weeple provides scooty and bike transport service from Indore to over 26000+ pin codes in India with new-age features like
live tracking and door-delivery
. Under two wheeler transport service, we provide motorcycle transport service, scooty transport service, bike shifting service, scooter transportation service and other 2 wheeler vehicle transport service
with three layer packaging
and door delivery.
Get Indore Bike Transport Charges
One stop solution for Indore To All India Bike transport Services.
Weeple has a special for shipping your motorcycle from Indore. Your bike is packed well in three layer packaging to safeguard against damages and scratches. Our team delivers your bike to your address in well packed manner.
We, at Weeple uses specialized technology based system to ship your bike in fastest and safest manner, you can track current location of your bike under shipment. 
Weeple is a trusted Private Limited Indore Bike Transport Company with #StartupIndia recognition and has been actively working to introduce new technologies in Indian logistics industry.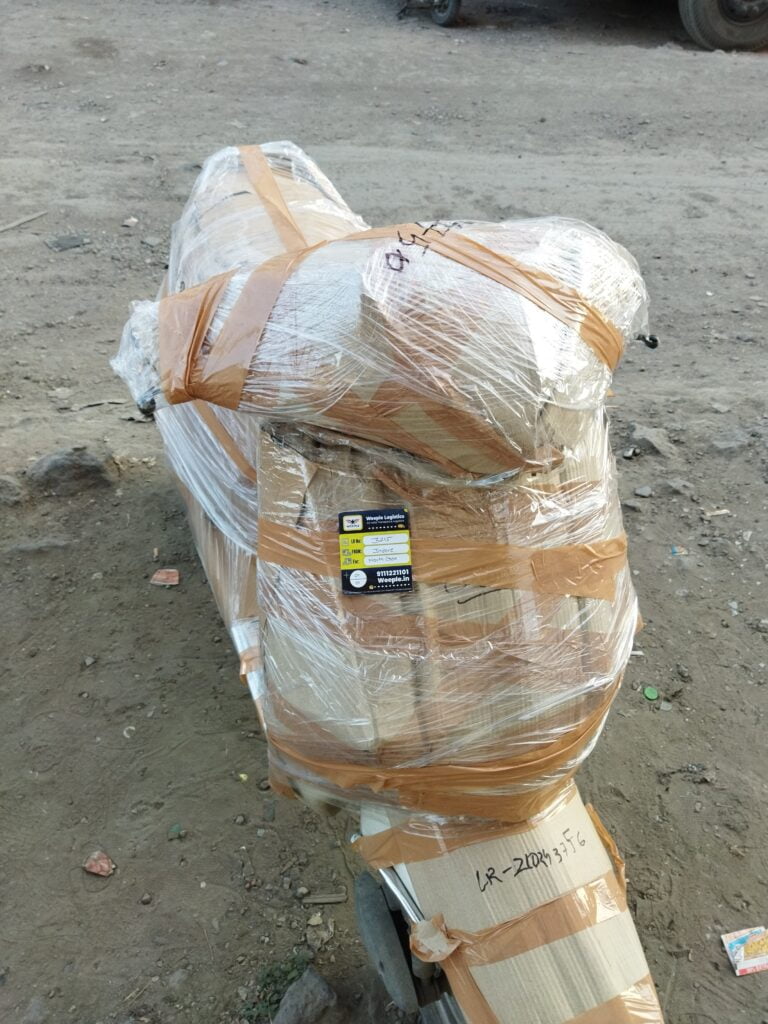 Bike Transport with 3 layer packaging & with Door Delivery
A highly trusted brand of Indore
Weeple is an Indore based logistics startup build new age solution for moving goods in the country!
Weeple has hundreds of happy and satisfied customers and we have transported bikes to different parts of the country. Satisfaction of customer is one of our prime objective, have a look at our work.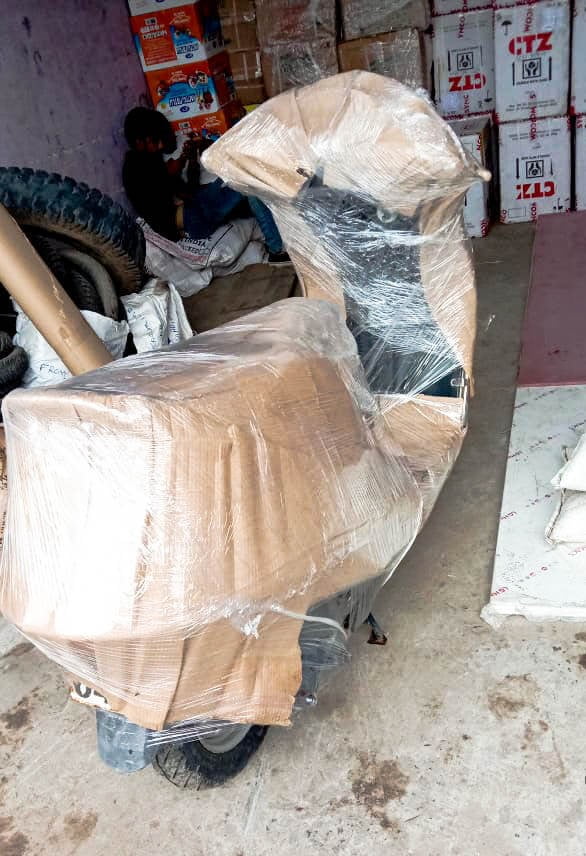 A Reliable bike shifting service from Indore!
We have service to over 26000 pin codes from Indore where you get delivery of your vehicle at your address.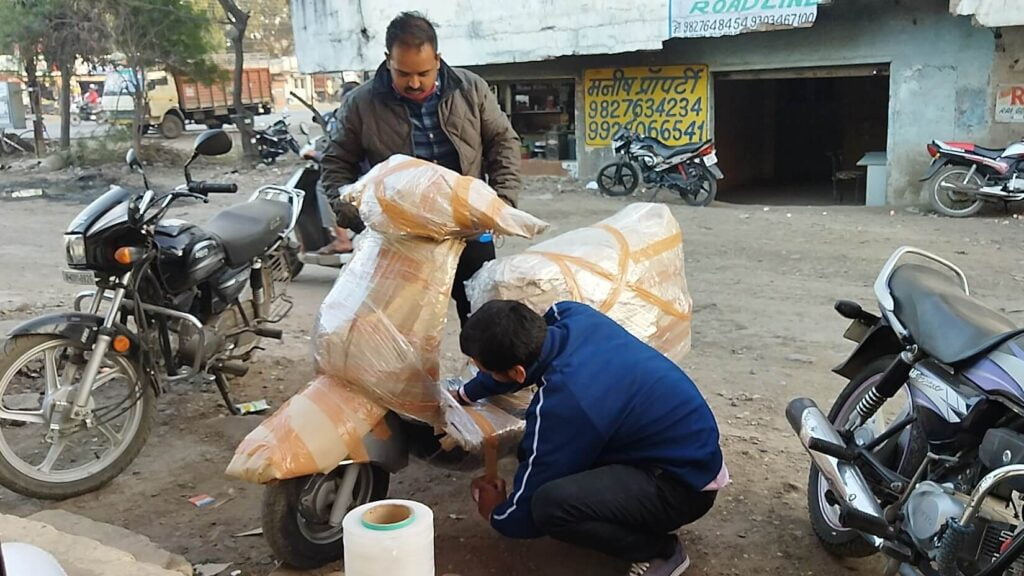 Bike Packers and Movers - Packaging with Quality & Care!
Our Experienced team packs your bike all around to protect your vehicle from damages and ensure a high level of safety.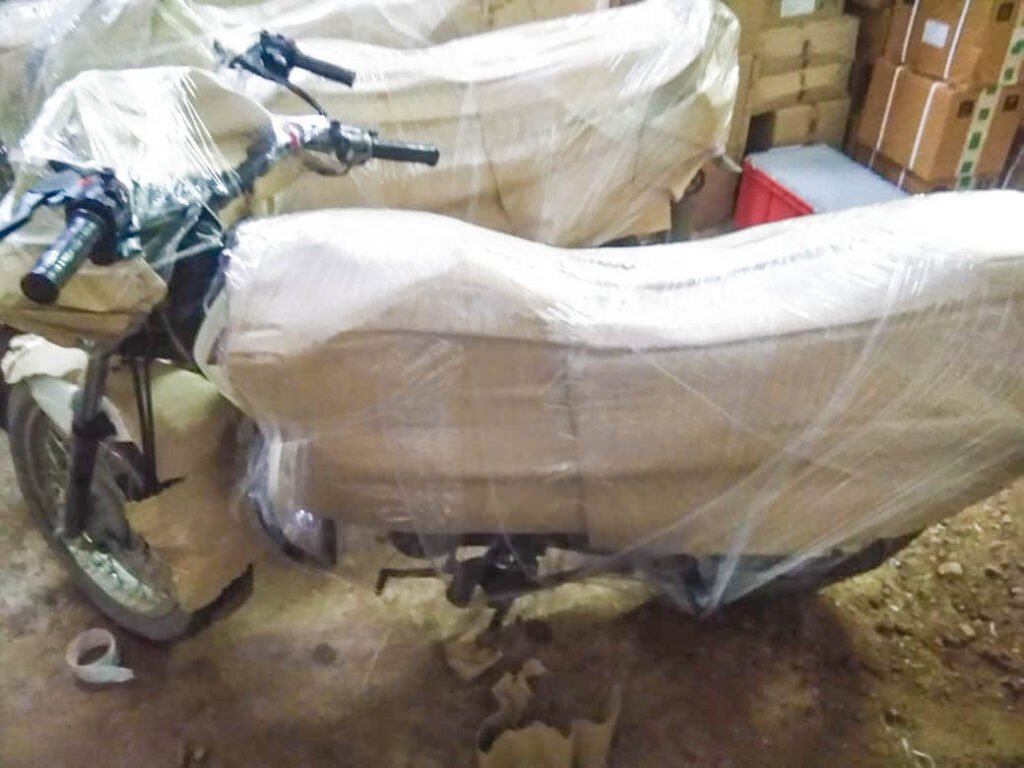 Weeple is truly a one stop solution for all your logistics requirements. Weeple provides all kind of transportation and logistics services and makes sure you experience great satisfaction in transporting your goods
Frequently Asked Questions
We are here to answer your query!
What are the document required for bike transport?​​
You need following three documents
(Photo Copy)
Insurance of vehicle, prefer first party.

RC card of vehicle.
Aadhar Card copy of sender.
What are the charges for Scooty Transport?​
Weeple has charges ₹2000 to a maximum of ₹4800 for transportation of scooter and scooty. Charges for other two wheeler transport is from ₹2000 to ₹6500. Call us to get bike transport charges quote.
How much time taken in bike transport?​
Time taken for transporting your vehicle depends on
Distance
Serviceability
If the destination city is a rural area, then it will take more time as a separate vehicle is required to be sent for delivery.
Is insurance necessary for bike transport?​
Yes, insurance of vehicle is mandatory. Though there never ever have been a case of damage in two wheeler transportation, we don't take liability to compensate in case of damage. It's necessary for you to have an insurance policy which can be used in case of some damage to the vehicle
How are bike packed for transportation?​
Scooty and other two wheeler are first packed using bubble-rap to prevent scratches, then it is covered by a sheet of cardboard. After this a 3rd layer of plastic wrap is applied on the vehicle to make sure all the packaging stays at place.
How bikes are transported?
Bikes are transported by container trucks under road transport transshipment mode. All the operations are managed by technology which ensures effective and efficient operation and delivers a delightful service.
| Scooty Transport Indore | Bike Transport Indore | Heavy Motorcycle Transport |
| --- | --- | --- |
| Activa Transport Indore | Passion Bike Transprt Indore | Bullet Transport Indores |
| Pleasure Transport Indore | Pulsar Bike Transport | BMW Bike Transport |
| Access Scooty Transport Indore | Duke Transport | Java Bike Transport Indore |
| All type of Scooter Transport Indore | All type of Bikes Transport | All type of heavy bikes transport |
A new age logistics company!
A new age logistics startup equipped with modern features to improve the effectiveness and efficiency of Indian logistics industry.
"Weeple act as one partner for all your pan India shipments with trusted modern age services at amazingly great prices."
Weeple has been recognized as a startup under #StartupIndia programme. We are serving some of the best and most loved brands of the country. Weeple makes sure that your customers experience great experience in delivery of your goods.
Indore Bike Transport Contact Number is 9111221101