A Trusted Packers and Movers in Indore!
Weeple is primarily a logistics company with a wide network expanding to over 26000 pin codes backed by a new-age technology-based system built for helping businesses to sell to any part of the country without any hassle in goods transportation. This system acts as a catalyst in our domestic relocation services as packers and movers. We provide all kinds of household shifting solutions in Indore and ensure the highest safety standards for safe door to door household goods transportation.
Shift Your Household Items in Indore With No Stress!
Get a free cost estimate for house shifting & packers and movers in Indore to over 3000+ cities in India. In case of bulk movements, our executive will visit your home to give a quote for Indore to destination city for your household goods shifting service. The packers and movers rates depend on the dimensions and weight of the goods that are used to calculate the volumetric weight.
Amazing household transport services in Indore for you at the best rates!
When you transport your goods under our part load transport in Indore, you save the cost by booking only a part of the space in the truck and do not pay freight charges for a full truck. Weeple has a special solution for part load transport service, where the whole transportation system is managed by a technology-based system. Ship your goods from Indore with professional Packers & Movers to over 26000+ pin codes in India. Our team delivers your goods to your address in a well-packed manner. We use an advanced technology-based system to ship your household goods and bike in the fastest and safest manner.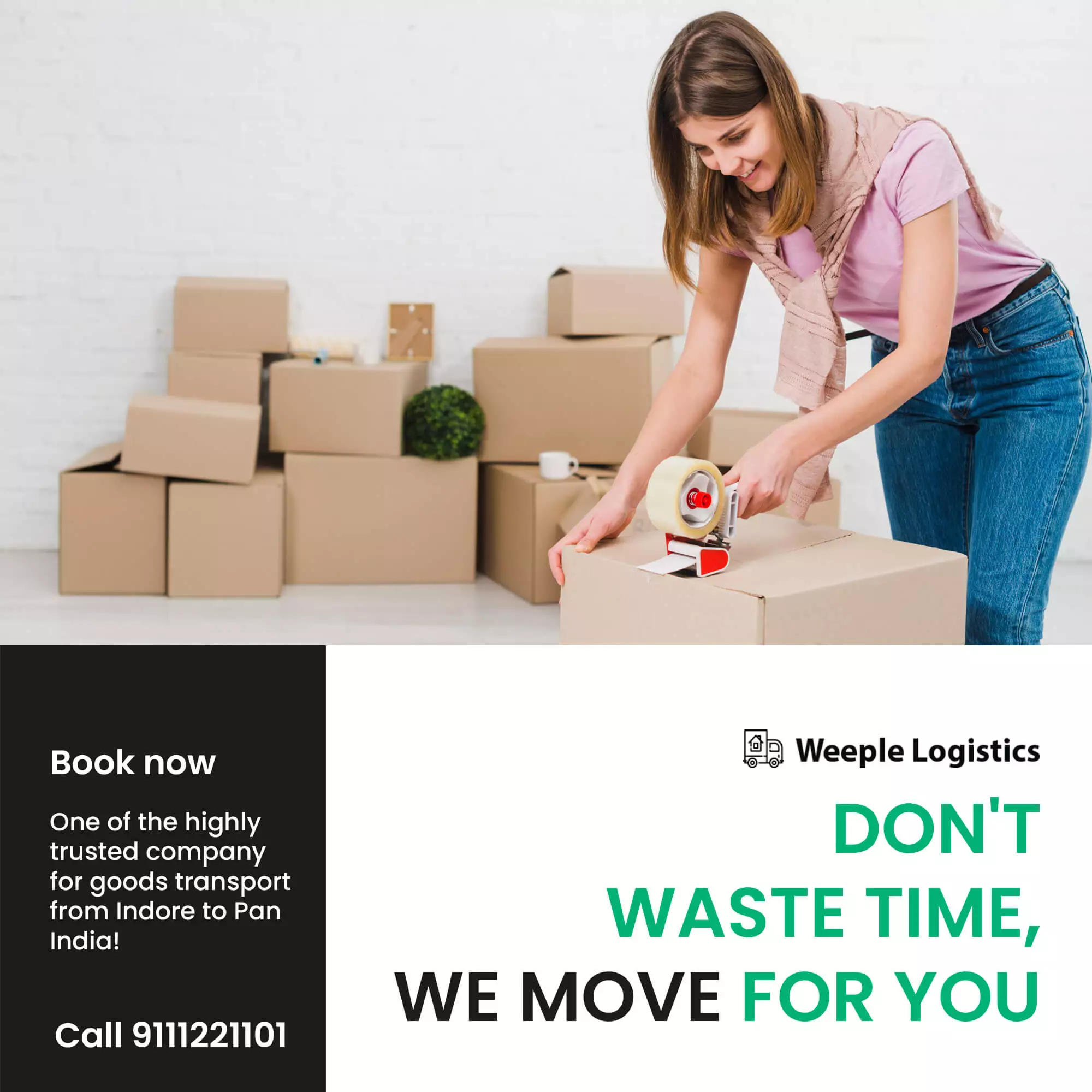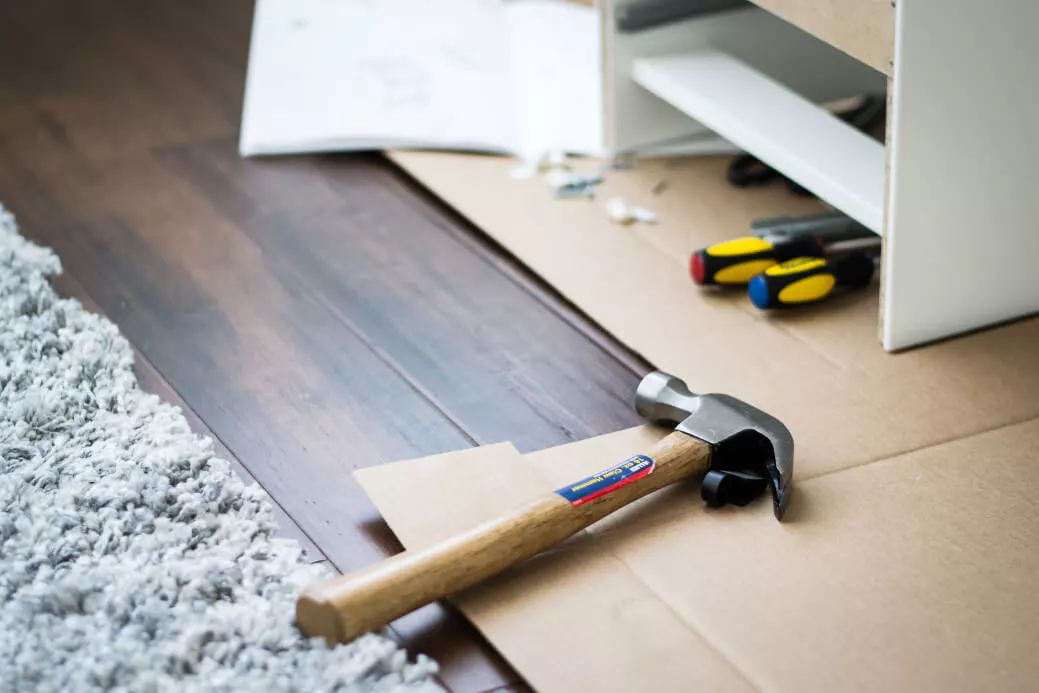 What is included in the house shifting service in Indore and what can be added?
Your packers and movers service booked from Weeple generally includes the following:
Packaging
Door Delivery
Live Tracking
Transport Freight
Zero Hidden Charge
Since Weeple is a one-stop solution for all your goods transportation requirements, you can book other goods transport services from us along with your house moving transportation service.
Bike Packers and Movers in Indore : Weeple provides an easy-to-book bike transport service from Indore that is both economical and includes packaging, live tracking, and door delivery. We provide motorcycle transport service with a three-layer packaging worth Rs 1500. This service is separately booked and charged.
Pickup From Your Address: Weeple provides pick-up facility from your address to provide a complete door to door logistics service in Indore. This is added to your goods transportation booking and is charged separately. You can check the pick-up charges from your address by calling us.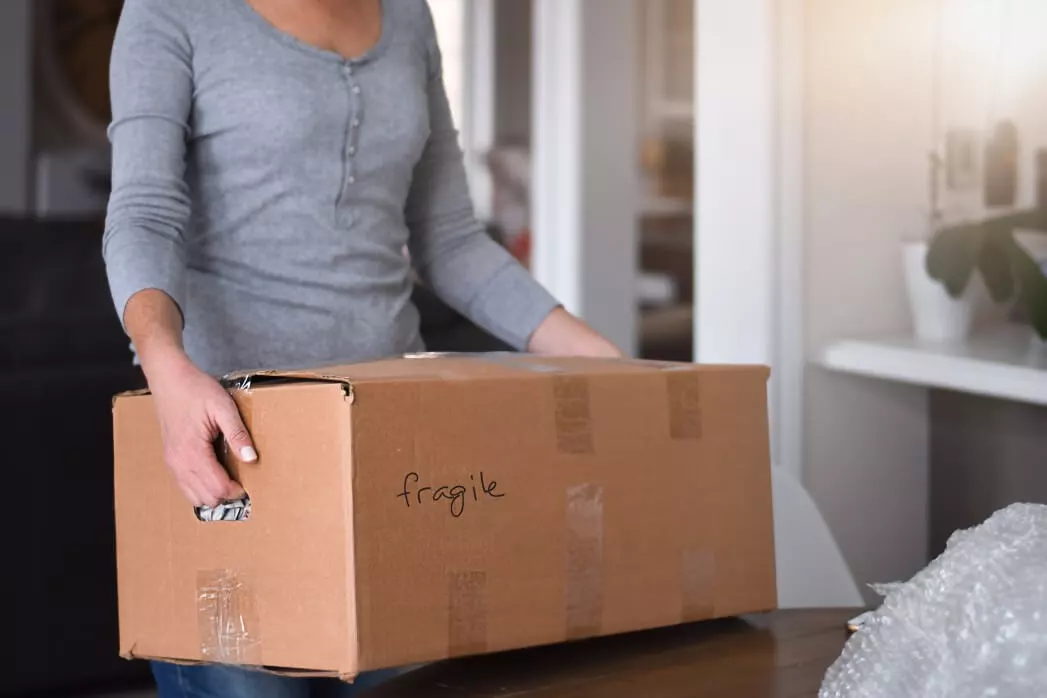 Easy Home Shifting Services in Indore With Weeple!
You just need to book your professional service with Weeple for your household goods transport and Weeple takes care of most of the aspects of household goods shifting. All the processes have been crafted to make sure the whole process is easy and hassle-free.
High-Quality Packaging:Your goods are packed using high-quality packaging material to ensure the safe movement of your goods. Our experienced team members use the best-suited material for your goods which provides the highest safety.
Affordable Rates:Weeple provides a pick-up facility from your address to provide a complete door-to-door logistics service in Indore. This is added to your goods transportation booking and is charged separately. You can check the pick-up charges from your address by calling us.
Free Visit For Estimate:Weeple team visits your home to provide estimate charges for shifting service to bring ease in your house moving service. You will be charged only if you book a service. We can visit only in case of big movements.
Professional Team:The professional and skilled team of Weeple ensures that household goods transportation service is delivered most efficiently. The whole technology-based system empowers our team to deliver a quality service to you.
Make Moving To New Home A Delightful Experience with Professional Packers and Movers!
Our expert team and technology-based system reduce most of the hassle that is faced with other packers and movers. With continuous adaptation and up-gradation through our research and development & with the help of quality and constructive feedback from our customers, we have been able to build a new-age solution for a wonderful experience in our wide range of services.
Reputed Professional Experts for Home Shifting & Relocation Services!
Weeple has an expert team for a professional and expert team for shifting your household material with quality and care. Our team takes utmost care of your belongings to make sure the ultimate goal of a delightful experience to you in shifting to your new home is met. Weeple has been building solutions for the transportation of various kinds of material and relocation services for both businesses and consumers as a transport service providers. Our solutions have been receiving great appreciation from customers and businesses. Using the modern age solution, our processes are well optimized and up to date with the current need of the time.
A highly trusted and #startupIndia recognized startup!
About Us
Covered by various newspapers.
Weeple Logistics Solution Private Limited
Weeple Logistics Solution Private Limited is a trusted private limited company with the latest and most innovative technology. We have been providing unmatched service for years, serving some of the most reputed brands in India.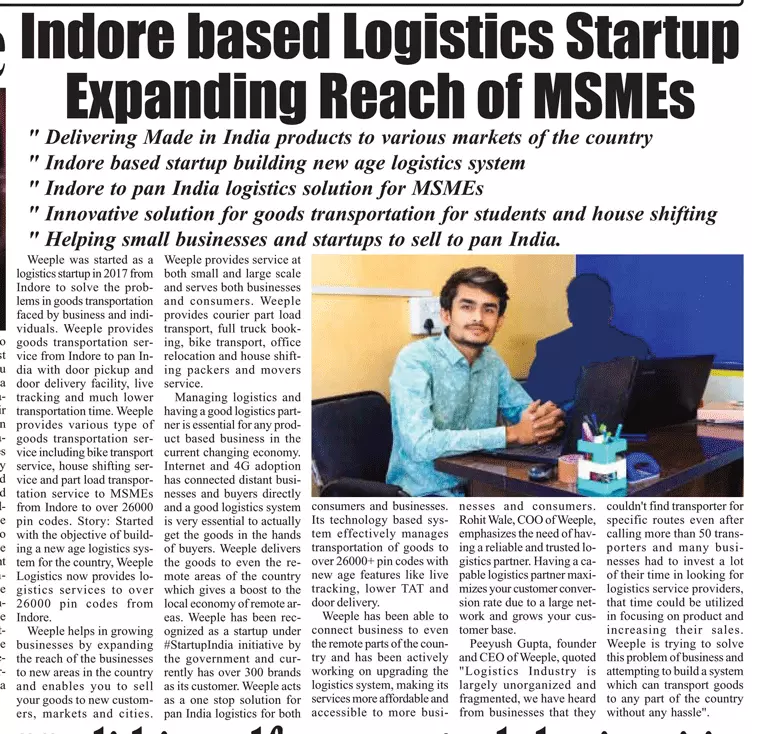 How to choose the best Packers and Movers in Indore for your move.
• Track record: A good moving company should have a flawless track record. This is especially important if you're going to be hiring a local or interstate company.
• Moving Services: A reputable movers should have a range of services so that you can match them to your needs for your specific move.
• Price: The price of the service is always an important consideration, as it will depend on factors such as the weight and size of your belongings, as well as how far they need to be transported from one location to the other.
• Reviews : Words from those who have used their services can be hugely helpful when it comes time for you to make a decision about which moving company
The factors that you should consider when looking for relocation services.
Moving is a stressful and daunting task for many people. That's why we created this guide to help you with the process of choosing the best packer and mover.
Efficiency: What's the average amount of time it takes them to move your items from one place to another? Do they have backup plans in case something goes wrong?
Planning: How do they plan their moves? Do they offer free consultative services or charge for it?
Pricing: Do you know what your total cost will be before moving day, or do you have to wait until the end of your move?
Services: Is there anything special that they can offer like same day booking, live tracking, and doorstep service?

How to choose a Packers and Movers company in Indore for your move.
Introduction of Packers and Movers Industry
We all have a gut feeling about a company before hiring them. But, how do you know if they are the best?
The first step is to find out if they have a good reputation. Check out their reviews on Google and Facebook to see what others have said about the company. If they are not listed, you could also ask for references from friends and family with previous experience with these services.
What information should you look for when searching for the most reputable company? You need to know that their prices are reasonable with no hidden costs, that their customer service is friendly and efficient, and that they offer a wide range of services.
How to Find a Professional Mover in Indore?
Movers and packers are the best solution for all your relocation needs. They can do a complete packing and moving for you without stress and hassle.
Moving is one of the most stressful tasks, but it also comes with a lot of benefits - like having an opportunity to start fresh in a new home or city. To make sure that you have as few setbacks as possible, it's important to find professional movers who know how to handle delicate items and furniture.
Basic Things You Need to Consider Before Hiring a Moving Company
When it comes to moving, size doesn't matter. Whether you are moving your whole house or just a few boxes, there are many things to consider before hiring a moving company.
You also need to think about the timeline - how much time do you have before the move? What is the destination address? Will you be hiring movers or doing it yourself? Should I hire a storage company?
Some people may not be able to afford professional movers. That's why it is important that people know what they should know about hiring a mover before making any decisions.
Different Types of Movers and Their Services
Moving is the act of relocating. Moving generally refers to the physical act of transferring or transporting people and goods from one location to another. There are different types of movers with their own set of services. A local mover near you, for example, will offer you a more personalized service with the best rates in your area.
There are many benefits to choosing a local mover for your move. They will help you pack up all your belongings safely and securely, then load them onto their truck or into their storage facility until they can be delivered to your new home address.
Another type of mover is pan India relocation company which offers you an easy way to move anywhere in India without any hassle! They offer door-to-door services with competitive prices and professional agents.
How to Prepare for Your Move the Right Way?
There are a lot of things to consider when packing your things for the move. One of the main problems is what type of boxes to use. We recommend that you use durable and reusable types of boxes, such as the ones used by packers and movers, because they are sturdier and easier to pack. If you don't have enough time for this, you can also use a tape gun or a heavy duty stapler to seal up your boxes.
In order to minimize the risk of any damage happening during your move, we recommend that you do not pack liquids in glass bottles and that you wrap any breakable objects with bubble wrap or cloths before placing them in your box. You should also remove anything from your walls or furniture so they will be easier to move as well as anything from
The Complete Guide to Packers and Movers and How They Can Improve Your Move
Why Do People Need a Mover?
Moving from one place to another is an overwhelming task, but it can be made a bit easier with the help of a packers and movers company. A professional mover will take care of all the heavy lifting for you and they will make sure that your belongings are transported safely.
The right packers and movers company can offer you a variety of services, including packing your items, storing your items at their facility before the move, loading and unloading, unpacking or even recycling your old boxes. Finding a reputable packer and mover is essential to getting the job done right.
Packing Tips For Your Next Move
Packing tips for your next move
- Pack clothes in a suitcase. If you can, pack them in a rolling suitcase and use a carry-on to take the clothes with you on the plane.
- Pack delicate items in an envelope or box. You can hire a professional mover to transport them safely to your new home.
- Save time by labeling boxes ahead of time. Label each box with its contents, destination room and room number for easy unpacking at the other end.
Moving Heavy Items – How to Pack Them Safely?
Many people move heavy items like furniture and appliances, but they often find it difficult to pack them. Packing heavy items is not only necessary for moving, but for storage as well. How do you pack heavy items in the best way?
I will share some tips on how to pack heavy items in the easiest way possible. It is important to make sure that the item is properly wrapped in bubble wrap or styrofoam to avoid damage when you are moving it. Even if an item isn't fragile, it's best practice to wrap it in bubble wrap or styrofoam for protection.
Transportation Of Large And Heavy Furniture – Packaging Charges and Requirements
Large and heavy furniture can be a pain to move around. We always have to ask for help from others or spend a lot of money on professional movers. But with transportation requirements, we can get the job done easily on our own. In this article, we have covered all the important steps you need to take when transporting large and heavy furniture from one place to another.
When transporting large and heavy furniture, it is important that it is tightly secured in a vehicle which is strong enough to handle its weight and size. This not only ensures that the furniture doesn't move while being transported but also reduces the risk of any damages occurring while in transit.
The Ultimate Guide to Movers and Packers in India
What is a Mover and Why You Should Use Them?
Packers and Movers are an essential part of the moving process. It is not always possible for the person moving to do all the packing on their own. They might not have the right equipment or skillset, they might run out of time, or they may be injured.
Packing is an art form in itself, which requires a certain level of skill that some people just don't have.
Types of Movers and Packers & Relocation Services in Indore
We offer household goods relocation services in Indore and the following are the types of moves we cover:
- Domestic relocation
- Office relocation
- Industrial relocation
- Corporate relocation
- Packing and moving of commercial goods
Things to Consider When Selecting a Mover or Packer Provider
The following are some of the important considerations when selecting a mover or packer:
1. Insurance coverage
2. The experience level of the crew
3. The reputation of the company
4. Are they licensed, recognised or registered?
Things to Keep In Mind When Selecting The Best Packers And Movers and Relocation Services For Your Needs
There are a lot of moving companies available in the market. But not all of them can provide you with the best services and meet your need.
To find the right mover for you, there are some things that you need to keep in minds:
- You need to check how long the company has been serving customers and how many customers they have served so far.
- You should ask for references from their previous clients before hiring them.
- Make sure that they have proper insurance to cover various kinds of damages or loss during transit.
- You should check if they charge any hidden cost such as packing, travel, fuel etc.
How To Hire A Reliable Mover & Packing Company In India?
There are many moving companies in India now. However, finding the right one is not easy. This blog post will provide you with some pointers which can help you find the best company for your needs. You should look at the reputation of the company that you are considering to hire. Find out what people have to say about them on social media or by reading reviews on Google or other websites.
You also need to know how much experience they have in moving houses, goods and belongings from one place to another. Establishing this information will help you make a more informed decision about which company is right for your needs. If you want to hire a packing service, make sure that they are there with an experienced team who are capable of packing everything from delicate items like porcelain ware, furniture
What's the Difference Between Household Goods Transportation and House Moving?
When considering the difference between household goods transportation and house moving, it is important to understand what each company does.
Household goods transportation companies typically provide a range of services to move a family's personal belongings from one location to another. These services include packing, loading, transporting and unloading items.
House moving companies specialize in residential moves which encompasses all aspects of the move including packing, loading, etc. However they do not work with people or their personal belongings.
The Complete Guide on Household Goods Shifting And Transport - Learn About The Different Shifting Options Available.
What is Household Goods Transport & Shifting?
Household goods transport and shifting is the process of moving household items from one place to another. Depending on the type of transfer you require, you can find expert services for all types of moves. You may need to relocate your office or simply move your furniture across the country. Whatever it is, there are experts in this field who can help you out. We have compiled this page to provide insights into what you need to know before hiring a moving company for your household goods transport and shifting needs.
Common Challenges with Moving Your Household Goods
Moving your household goods can be a harrowing experience. You not only have to pack and move everything, but you also have to deal with challenges that come up. It is hard to know what to prepare for, and the best way to go about a move.
This section will cover the common challenges that people encounter when they are moving their household goods. It will also include tips on how to prepare for those situations ahead of time so you can avoid those problems from happening in the first place.
What are the Different Methods of Moving Your Furniture?
Moving homes, apartments, or even offices is stressful. Who wants to spend hours on end packing your belongings in boxes? The last thing you need is the added stress of trying to figure out how to move all of your furniture.
There are many ways to move furniture in your home. You can do it by yourself or with the help of friends and family members. There are also professional movers who will come and take care of everything for you. This section will discuss the different methods for moving furniture from one place to another.
There are a lot of different methods for moving big pieces of furniture from one house or office into another. The best is to avoid relocating your furniture, sell it off, and buy a new furniture in new place. In case of small items, you can go with Weeple's part load household transport at your own risk.
If you want a safer option, then separate full truck booking.
Different Tips on How to Shift or Move your Furniture Safely and Easily by Yourself!
In this section, we will be discussing some of the most commonly used tips on how to shift or move heavy furniture without breaking your back. We hope you find them useful!
1. Prepare for the move: Try to do a little bit of cleaning around the area where you will be moving or shifting your furniture. This will help in making sure that everything is in place and prevent accidents from happening.
2. Keep an eye on the corners: Try to keep a lookout for any corners that may have been damaged due to age or accidents. If they are present, try to either cover them with a couch blanket or another piece of heavy furniture so as not to cause any damage while moving.
3. Take baby steps when carrying large items: Keeping your feet close together when carrying heavy items can make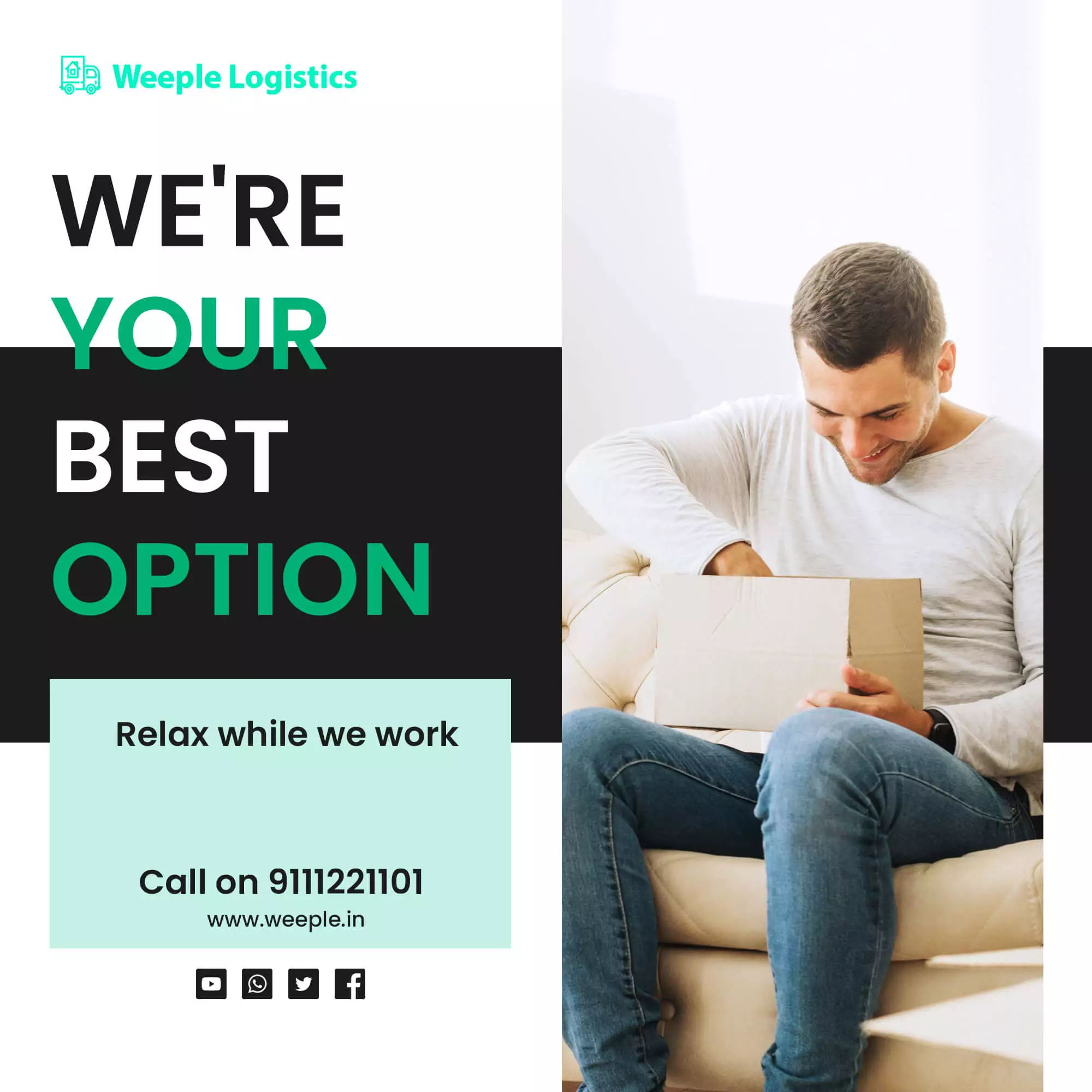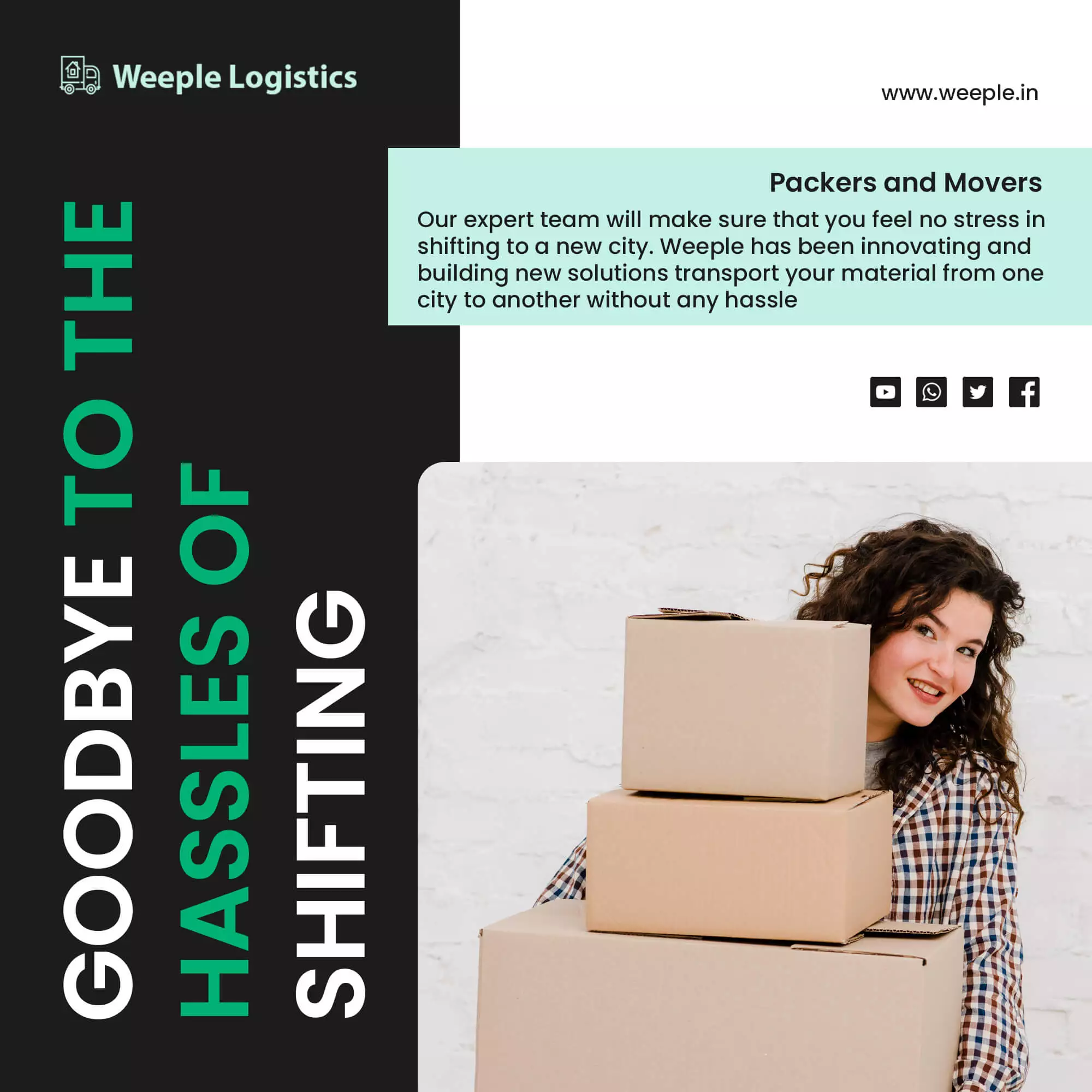 The Complete Guide to Household Goods Transport and Shifting (A Step-by-Step Guideline)
What is Household Goods Transport and Shifting? How does it work? And what is the process?
Household goods transport and shifting is a process of transferring an individual or a family's personal possessions from one residence to another. It is also known as house moving, home shifting, furniture moving, etc.
The process of moving one's household goods from one home to another is commonly called a move. It can be done by hiring a professional mover or on one's own.
Step 1 - Get a Quote from a Professional Moving Company in Your Area
Moving day is the most stressful day for most people. This article explores some insider secrets to make your move as smooth as possible.
Here are some insider secrets to make your moving process smoother:
1. Be prepared by packing early and labeling everything so it's easy for you and the movers to find things.
2. Create a list of what you want to bring with you, so that the movers don't accidentally leave something out.
3. Take care of any pet or child arrangements well in advance.
4. Carefully review contracts before you sign them.
Step 2 - Prepare Your Home for Moving with These Tips from Professionals!
When you're moving, the process can often be a little tedious. However, there are a few tips that can make the process a lot easier. If you're going to be going through the process of packing up and moving your home, it's important that you take time to prepare for this big event. You'll want to move all of your furniture as well as any other heavy items first. If you don't, it will make packing your clothes and delicate items much more difficult! Listed below are some helpful tips from professionals on how to prepare your home for moving with ease: - Packing tape is one of the most important supplies for movers. It should be used in every room where anything is being packed up to keep everything in place during transportation; - Movers recommend avoiding oil containers, or any packaging with contains oil. - You should keep all your containers packed, and all your clothes packed in bags and suitcase.
Step 3 - Disassemble Furniture Where Possible with Professional Help or Find Replacement Items Before the Move!
It is important to have a plan of action before you start packing. You should have professional help if possible, but if not, it's best to find replacement furniture before you even start packing up your house. If you don't, at least make sure you have all the necessary tools with you before moving day!
Conclusion - Don't Forget to Make a List of all the Items You're Planning to Take Along for Your New Home & That You're Leaving Behind!
Conclusion:
- Don't forget to make a list of all the items you're planning to take along for your new home and that you're leaving behind.
- Don't leave for your new place empty handed
- Make sure that you have enough money on hand
- Get any prescriptions filled before
- Bring along anything that you'll need in your new place just in case.
The Complete Guide to Booking Packers and Movers
How to Move a House in a Day?
Moving houses is not an easy task. It is not just about packing up your belongings and loading them onto the truck. It is also about hiring the right company to do this for you. There are many moving companies around that offer various house moving services, you need to make sure that you hire one of them who will move your home in a day or less.
Step 1: Get the Right Price from Household Moving Services Near You
Moving house is a tedious and hectic process and can be expensive too. So when you're looking for your ideal household goods transport and shifting service near me, here's what you should consider: Affordable Cost: A good company will charge an affordable price for their services. You shouldn't be paying more than what's reasonable. We recommend that you carry out some online research to find out how much other companies in your area charge for similar services.

Quality of Services: If the company is providing loading and unloading of goods, they should have qualified staff with them to carry out the job with care and precision. They also need to provide the correct equipment needed for the task at hand such as packing materials, ramps, dollies, hand trucks etc.

Availability of Service: Packers and Movers company's ability, packers and movers staff strength, customer support, home shifting price quotation, packaging timing, packaging process, etc.

India is a country where people have to travel long distances in search of better jobs, higher education & various other reasons. This factor has created the need for professional packers and movers in India. Packers and Movers companies are providing services to their customers in the form of home shifting, office relocation, international packing & moving services, storage facilities etc.

Packing, transporting and shifting are the three most dreaded chores for people who are moving out or moving in. The process of packing, transporting and shifting is time consuming, tiring and difficult. So here's a list of reliable household goods movers in Delhi to make your life easier.
Step 2: Get All Your Work Done Before Your Move Day
In this section, we'll go through a list of things you can do to get your work done before the move day.
This is a great list of things to do before moving day. There are many important tasks that need to be completed before the move, and this list lays it out for you. It includes tasks like cancelling your cellphone service, taking care of your pets, and packing items that are breakable.
Many people will have to pack up their home ahead of time because they are moving. While some people may think that they can just come back at a later date to pack up the rest of their things, it is best to do everything in one day so as not to have items lost or forgotten.
The first step is making sure you have all the necessary supplies you will need for packing-boxes, packing paper or newspaper, bubble wrap or other materials for fragile objects, labels and markers
In this section, we'll go through a list of things you can do to get your work done before the move day.
First, you need to organize all the items in your house that need to be moved. You should try and pack them into boxes with labels so that when it's time for the movers to come over they have less work in their hands.
Second, if there is any heavy furniture in your house such as couches or beds, make sure there is someone strong enough on hand to help out with moving it out of the house and up the stairs. This will save both you and your movers some time
Step 3: Create the Perfect Moving Plan with All Your Details & Involvement of Services Providers
The perfect moving plan is the one that takes all the factors into consideration.
Moving plans are changing with technology and how people live their lives. Nowadays, when people move, they want to do it in the least complicated way possible. That's why they've started using moving services in order to take care of everything for them.
No matter what type of moving service you prefer, it always comes down to two things: packing and unpacking. These two phases are crucial because they determine how much stress will be involved in the whole process.
Step 4. Load Up Into Trucks & Unload at Destination
The fourth step in the supply chain is the transportation of goods. The transportation process can be broken into parts such as loading , transportation, and unloading. This is where the whole process begins to take shape because this phase will determine how quickly and efficiently your product can get to its destination. Trucks are used for this purpose, and they come in various sizes and shapes, depending on what they are carrying and where it is going. Some trucks have a large storage space for heavy cargo, while others have specific compartments for different types of products. Weeple does not take responsibility of unloading, in case of relocation to higher than ground floor, you need to arrange it yourself.
The Definitive Guide to Household Goods Transport and Shifting
Guide to Household Goods Transport and Shifting - What is It?
The Definitive Guide to Household Goods Transport and Shifting is a course that can be taken by anyone who is considering moving or shifting their household goods. It teaches the basics of how to go about this major life event.
The course starts with an introduction on what kind of services are available for people looking to relocate, like things like packing, storage, transport, and more. It goes through the various services available in detail with advantages and disadvantages pointed out in each section.
Household Goods Transportation Service Pricing
The cost of transportation is dependent on the weight, which can vary depending on what type of goods are in the shipment. For example, the average cost to transport one box in Indore is around ₹40 to ₹50 per kilogram.
It is worth it to pay for a service for household goods transport. Household goods have a lot of sentimental value and it would be devastating if they were lost or damaged during transport. In addition, many household items do not have a high value because they are old or used, so it might be cheaper to pay for a service than take them with you when you move.
Household Goods Moving Tips & Advice From the Experts
Moving house is a challenging task. It's challenging to move from one place to another without breaking anything and it's also expensive. So, here are some useful tips and advice from the experts on how to move house without breaking anything or incurring a hefty price tag.
1. Pack your things properly: The first step is to pack your items properly. Pack them well in a way that you don't have any hassles while moving. You can use cardboard boxes, paper bags or other packing materials that will not create much of a mess when unpacking as well as keep your items intact.
2. If you're not doing it yourself: If you're not doing this yourself then find someone who knows how to do it for cheap - these individuals will have less risk of doing anything right.
What are the Best Household Goods Movers in Indore?
Weeple logistics is a reputable household goods moving company can provide you with all the assistance that you need to move your items. They have the experience, knowledge, and expertise to ensure that your items are moved safely.
The following are some of the things to consider when selecting a household goods mover:
-Competitive Price: It is important that you find a company that provides its services at an affordable price. You should find out what the average prices for this type of service are in your location and not just go with any company as soon as you see their ads.
-Experience: You should go with a company who has been in this business for years and has delivered successful projects to many customers before it. They will be more familiar with what they need to do and how they should do it than any new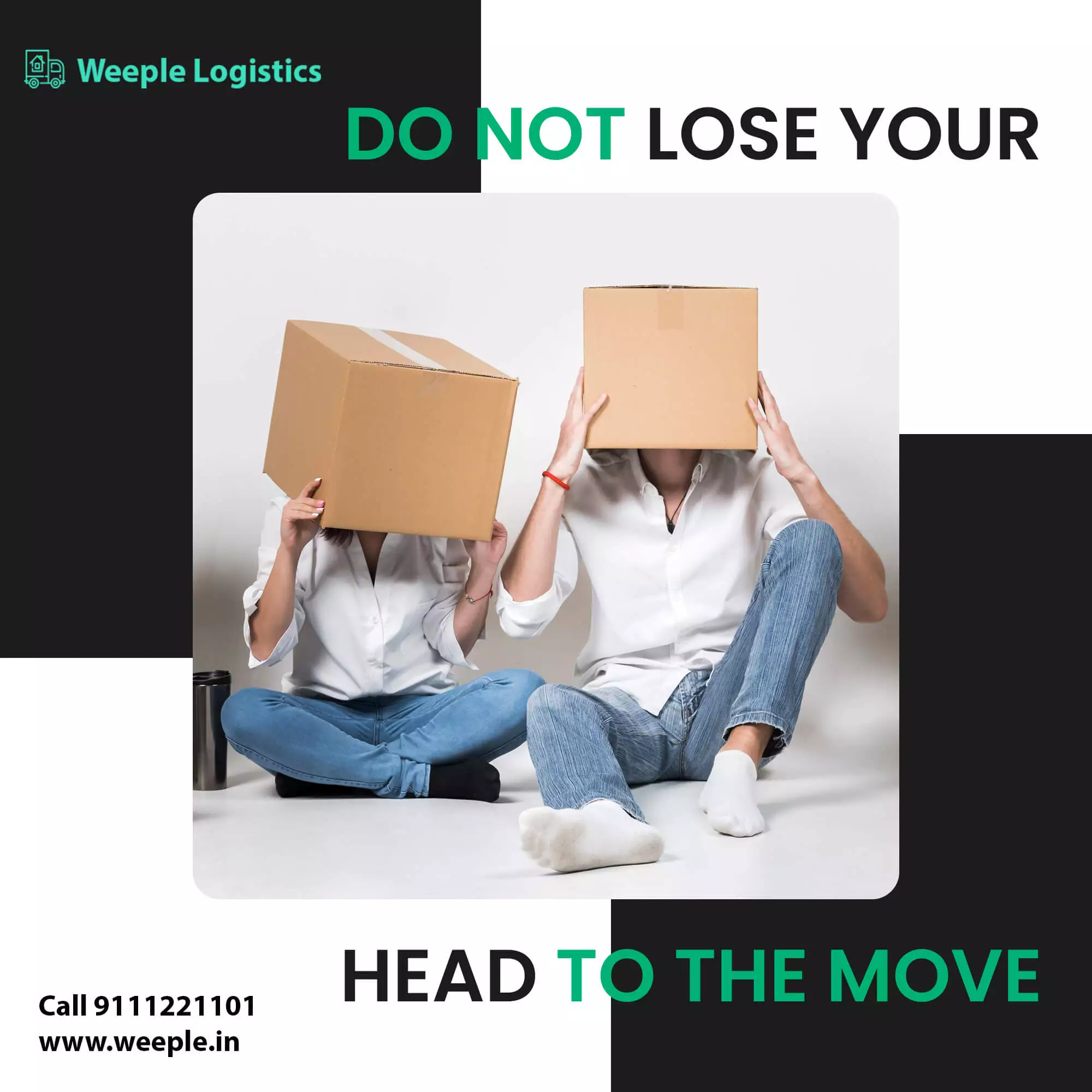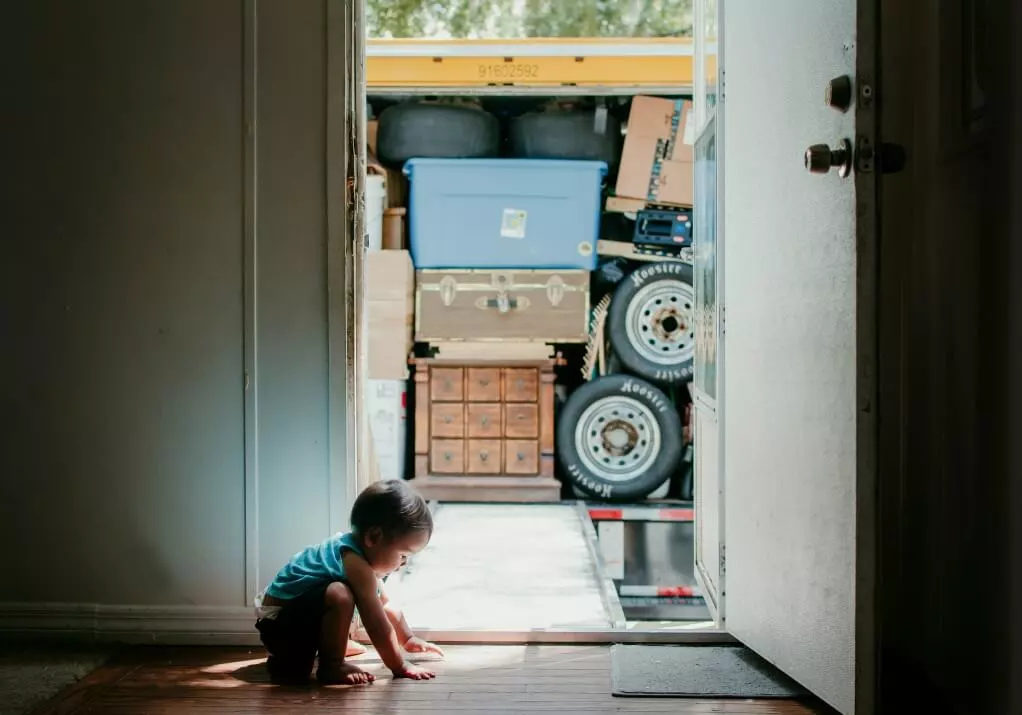 How to Choose and Transport Household Goods - A Comprehensive Guide
What is Household Goods Transport and Why is it Important?
In this section, we will explore the importance of household goods transportation. We will cover some basic concepts related to household goods transportation, and provide a few use cases. What is Household Goods Transportation?
Household items often require packaging for transport. In general, this includes packing fragile items in boxes or bubble wrap and then tying them with string or wrapping them in heavy-duty packing paper.
Different types of packaging material is used for packaging depending on the size and fragility of the items being transported.
What are the Different Types of Household Goods?
Household goods are goods that are used in a household. These can be things like furniture, appliances, sofas, bags, suitcases and utensils to name a few. Your valuable items should be avoided.
Household Goods can be classified into two types: durable and non-durable. Durable household items are items such as furniture which will last for many years and need to be replaced less often than non-durable household items such as bedsheets and towels which need to be replaced more often than the other classes of goods.
Household Item Transportation Costs and Tips for Saving Money
With the right tools and some helpful tips, you can save money when you move your household items.
You should be mindful of the weight of any belongings that you want to move. Make sure that they are not too heavy or bulky because it will cost more for them to be transported. You should be aware of the size of any belongings that are being transported as well, because they may need special handling in order to get them onto a truck.
Be prepared when it comes time to move your household items by having all of your packing materials on hand before you start packing up your home in preparation for moving day. It is helpful to have an assembly line in place in order to pack items with similar weights together so that they can all be loaded into one container when it comes time for them to be picked up by packers movers.
How to Pack Your Household Goods [Packing Guide]
A packing list is essential for any move. A good one can help you pack more efficiently and reduce the need to have to purchase bags or extra boxes.
To make your packing list, the first step is to write down what you want to take on your move. This includes all of your clothes, personal items, dishes, furniture, etc.
Second step is to write down what you want to take on your move. This includes all of your clothes, personal items, dishes, furniture, etc.
Third step is to write down what you want to take on your move. This includes all of your clothes, personal items, dishes, furniture, etc. Include a column labeled "Type" in this section and then fill in whether it's a carton or box with the corresponding letter.
Guide to Household Goods Transport And Shifting
What is Household Goods Transport and Shifting?
The idea of moving household goods is an extensive one. It can be difficult to decide what you are going to do with your goods after you have packed them up and loaded them onto the truck. The guide will give you a complete overview of Household Goods Transport and Shifting, what it entails, how to best plan for it, how to move your household goods for the most effective cost-saving process, how to get the best estimate on your move ahead of time, and more.
Household Goods Transport And Shifting is a broad subject that requires a lot of research before anyone moves their goods.
How to Prepare for a Household Goods Transport and Shifting?
It is always better to hire professional movers for the task. However, if you are looking for an affordable option, then you can perform home relocation yourself.
The following are some of the tasks that need to be undertaken before the move:
- Research on moving companies and household goods transport charges in advance
- Organize all your items so that it is easy for the mover to pack them properly
- Create a list of names and contact information of friends or family members who can help with furniture disassembly or other chores during the move.
- Arrange for storage space in your new location
Procedure For A Changing Your Residence
First, you need to do a lot of research ahead of time. Find houses that are for sale in the area where you want to live. Compare the prices and features of each house under consideration.
Second, start looking for a home inspector. Ask friends and family members if they know a good home inspector or hire one yourself. If you can't find a good home inspector, have someone look over the house before making an offer on it to make sure there aren't any major problems with it.
Third, get all your paperwork together--bank statements, insurance policies, past deeds and agreements--and get them organized in a zip file or folder so that they're easy to find when needed at the closing table with your attorney's help.
Household Goods Moving Tips - What To Do And Not Do When You Move
Moving is an exhausting process, and it's important to have a plan for what to do and not do. In order to avoid moving mistakes, you should take some time before the day of your move to pack up all of your belongings.
It's also important that you don't pack anything that will perish or break in transit. This includes foods, delicate items, and electronics. You should also keep a record of anything that is expensive or needs special handling so that you can inform the movers on the day of your move.
Conclusion: Preparing For The Big Day Of Household Goods Transport And Shifting
When the time comes to move, imagine being able to have all your belongings carefully packed and crated for shipment, without having to lift a finger. This is now possible with today's shipping companies. Most Inter-city movement companies use the ROR (right on rail) method, which means that they will be able to deliver goods right into your new home or business. This is efficient for both the customer and company because it eliminates the need for multiple trips to transport items.
Frequently Asked Questions
Click on (+) icon inside the box to open different pieces of information
What is packers movers service?

Packers Movers help you in moving your goods from one city to another with proper packaging. The service includes packaging, pickup, transportation, and delivery at your address.

What do packers movers do?

Packers Movers are a specialized company that provides you packaging and goods transportation services. They have a team that knows how to pack each product correctly. The items are then transported by the company to the destination city.

How to shift household material from Indore?

You can book Indore to Packers Movers transportation service through Weeple where you can also get doorstep pick-up and doorstep delivery service.

What are the charges for packers movers service from Indore?

The complete Packers movers charges in Indore starts from Rs 4000 and depend on the weight, quantity, and size of the items.

How to transport bike with bike packers and movers in Indore?

You can book a bike transport service with Weeple with three-layer packaging to transport your bike. Charges Start from Rs 3000.

Can I get boxes and pack myself?

Yes, you can get boxes from Weeple at cost, pack the goods in the manner you desire, and then our team will pick up the goods from your home, and transport them to the destination city. We can do additional packaging later on if required.

How to get household transport insurance?

You can call our team to understand how can you get your household goods insured by a relevant insurance company.

Any special packers and movers service in Indore for students?

Yes, we have a special solution in Indore for students which is just made according to the requirements in student life. Our packers and movers service for students has the lowest minimum weight charge, per kg weight rate, packaging at minimal cost, and door to door service.

Any cost-effective solution by packers and movers in Indore for few items?

Weeple has designed a special solution to transport few household items from Indore which minimizes the packers and movers' cost for you. You are charged only for the space your goods take, not for a whole truck, with a minimum charged weight.

How to get an estimate and proper quotation to claim from the employer?

Weeple is a private limitedpackers and movers company in Indoreand you can easily get a proper quotation for packers and movers charges sent from official mail of our company which helps you to easily claim back from your company.

How to hire packers and movers? What are the tips for hiring packers and movers?

You can call our team at Weeple, a trusted packers and movers company in Indore. Our team has written a blog on packers and movers tips. You can read that by opening tips and faq in the menu of this page.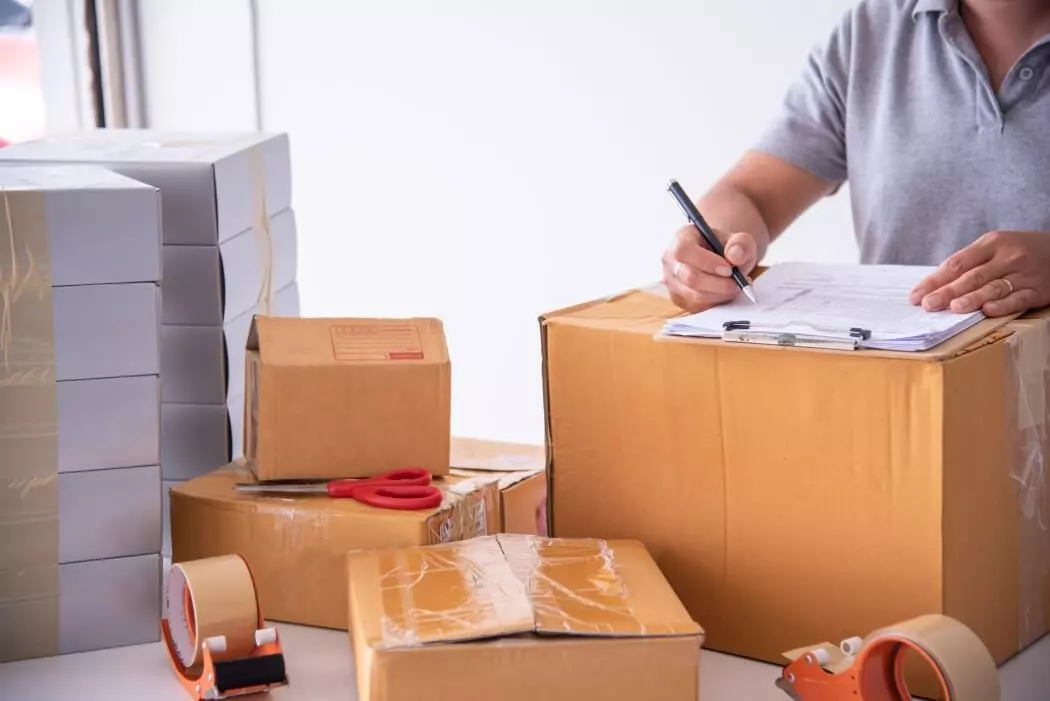 Part Load Transport Service
In Indore
Transportation for your small load is easy with our part truckload transportation service from Indore. With a simple per-item charge system, you can send any number of packages to over 26000 Pin codes nationwide without having to worry about the cost that is charged on booking an entire full-size truckload to transport goods.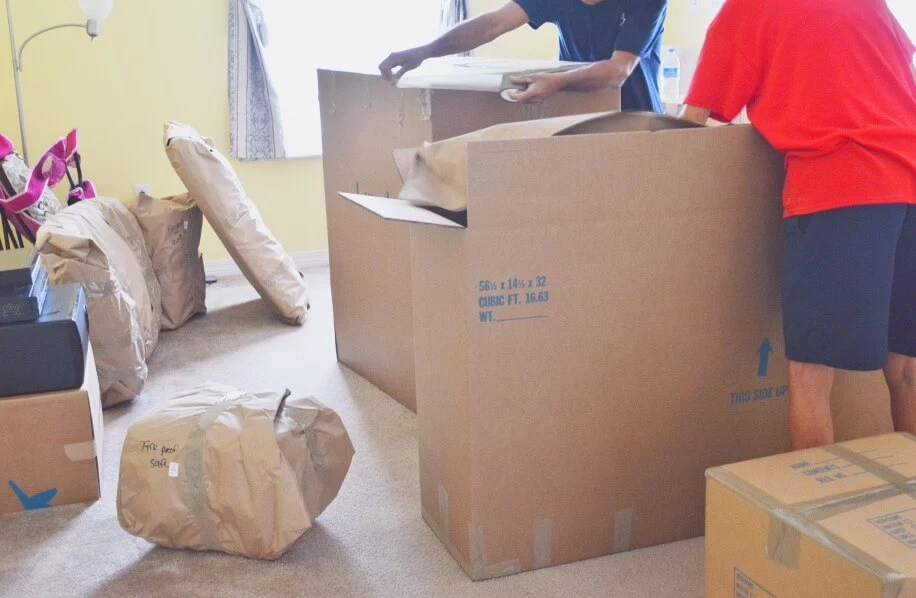 Packers and Movers
In Indore
Our household transport services in Indore are economical, include packaging and cover small shifting to complete house shifting. We transport all types of household goods from Indore to over 3000 cities across India. Your house shifting will include high-quality packaging, live tracking, and zero hidden charges during the relocation process.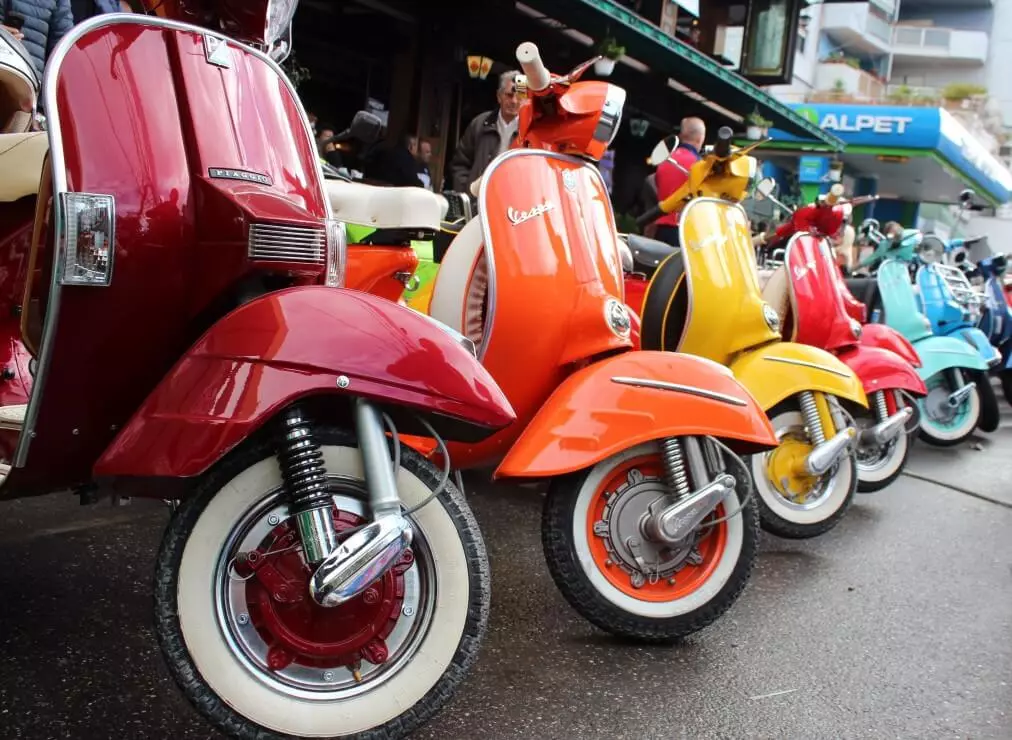 Scooty & Bike Transport
In Indore
Weeple provides scooty and bike transport service in Indore to over 3000 cities of India with new-age features like live tracking, door delivery, and more! Under two-wheeler transportation services from Indore for motorcycles, scooters, or bikes, we provide motorcycle transport service with a three-layer packaging worth Rs 1500 completely free.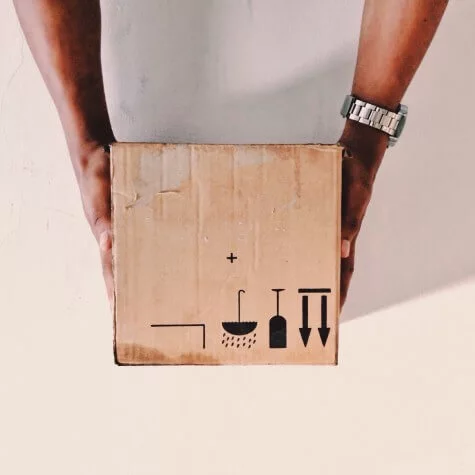 Parcel and Courier Service
In Indore
Weeple is an ideal choice for your parcel, courier, and cargo transport service from Indore. With our door to door logistics service, we'll take care of everything from pickup to delivery. Weeple provides an easy, economical way to send parcels and courier in Indore with door delivery. Door pickup service is available at an additional cost, whereas doorstep delivery is included in most of the bookings.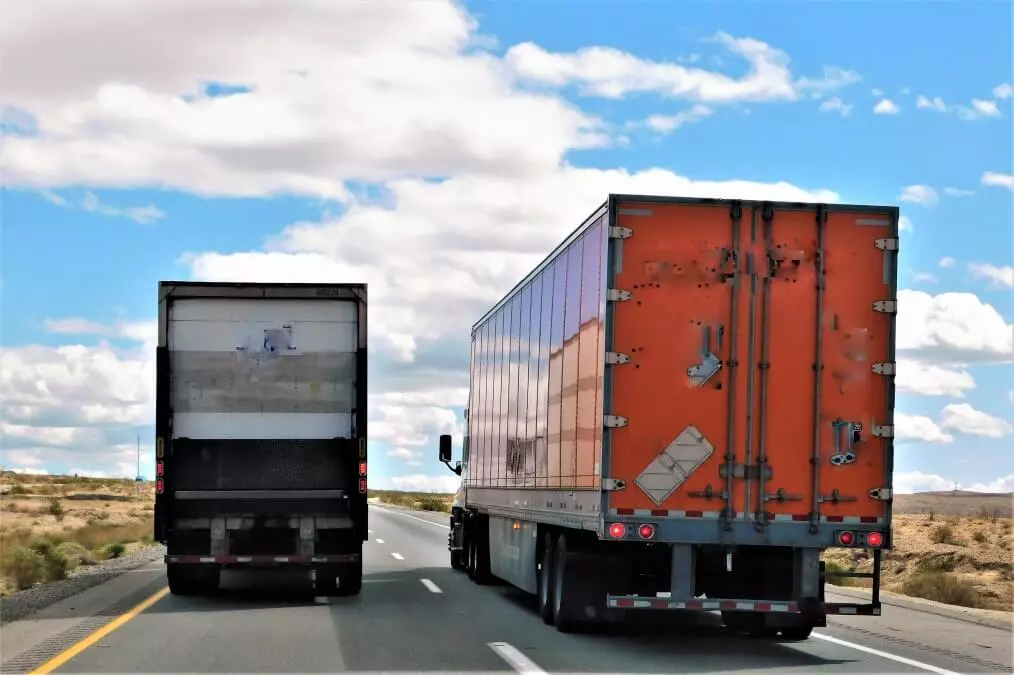 Full Truck Booking Service

In Indore
Weeple provides full truck load transportation service in Indore (FTL) with optional in-transit goods Insurance. The company offers Eichers, open body trucks, and containers for hassle-free transport of your items to pan India. We provide open trucks and covered body containers with lengths of 14 feet, 17 feet, 19 feet, and 32 feet so that your goods are transported with ease.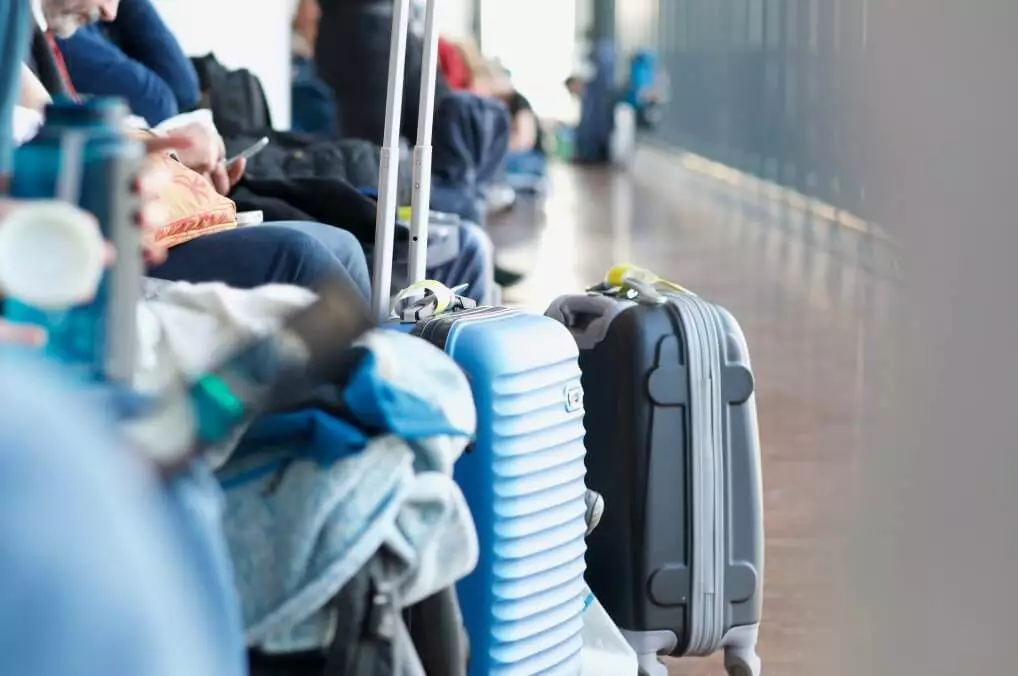 Luggage Transport Service
In Indore
Weeple provides luggage transport service in Indore with door to door delivery of your bags, suitcases, clothes, and other personal items. Send them to any city in the country from Indore with ease! Our high class services cover most of India and are cost-effective. You can track your shipment live on our website. We can also provide additional packaging, if required, at a nominal cost.
Door to Door Service
Your goods booked under door-delivery are delivered to your doorstep without any trouble. This service is especially necessary for metro cities where picking up products from our warehouses are expensive and time-consuming.
Live Tracking
You get the facility to track your goods on ourtracking pageto get the current status of your goods being transported. This can be easily done by entering he LR Number provided to you on tracking page on our Website.
New-age Technology
Weeple Logistics has developed the best technology and expertise in logistics to manage operations in hundreds of cities. Using the latest technologies, we aim to deliver utmost satisfaction to you.
Pan India Reach
Weeple transports your goods to all parts of India, servicing over 26000 pin codes or over 3000 cities, to deliver an optimized service as an 'All India Transport in Indore'.
Insurance Facility
Weeple helps you in getting insurance for your either through agents or online. Insurance is optional and can be done on request for safety purposes, between you and insurance company.
Additional Packaging Facility
Weeple provides you a facility to get a high-quality packaging at minimal additional cost to reduce any damage during transportation. This minimizes the chances of damage to your goods.
Get in touch
Weeple is truly the solution you are looking to transport your goods. Weeple is a registered private limited company, has the latest technology, a complete transport solution, #startupIndia recognition, wide reach, and many more wonderful features,what more do you need?
3000+ Cities Covered
Door to Door Service
Complete LogisticsService
Highly Trusted and Recognized
Live Tracking & Latest Technology
Shift your household goods in easy-ease mode!
Book Service at Best Price Now!