Your Reliable Logistics Partner For Pan India – Weeple Logistics Solution Pvt Ltd
Indore to Armoor Transport Services
Weeple is an Indore based Government Recognised Logistics startup with most professional service and highest coverage than any transporter in Indore. Weeple provides most reliable logistics services and covers more than 26000 pincodes in the country and delivers your goods to even remote areas of the country with door-step delivery.

Call on 9111221101



View Our Services

Get Indore to Armoor Transport Charges

Facebook


Twitter


Youtube


Instagram


Linkedin

A Trusted and Recognized Startup from Indore!
One stop solution for Indore To Armoor goods transport Services.
Weeple provides logistics and transportation services from Indore to Armoor at both small scale and large scale to ensure growth of every business and individual.
Logistics and transportation service from Weeple to transport your material from Indore to Armoor can be availed by everyone; be it individual, small business or large scale Industry. Weeple transports all type of packages like small cartons, luggage bags, clothes, household items as well as industrial part load shipment and full truck load from Indore to Armoor .
Weeple is a trusted Private Limited Indore Armoor Transport Company with #StartupIndia recognition and serves many of the most loved brand of the country. We have been providing unmatchable service since last 2.5 years.
Shop 2, Behind Punjabi Dhaba, Dewas Naka, Indore – 452010
Get Transportation Charges Quote for Free.

9111221101 – [email protected]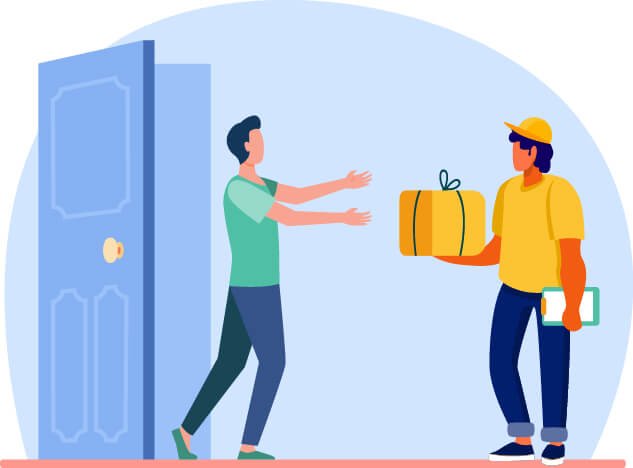 Indore to Armoor Transport with Door Delivery
Weeple is truly a one stop solution for all your logistics requirements. Weeple provides all kind of transportation and logistics services and makes sure you experience great satisfaction in transporting your goods
Get Indore to Armoor part load transportation services (Transport in sharing) PTL) at best rates. Be it 5 kg or 50000 kg, get the best Indore to Armoor parcel and cartoon box transport services with optional goods Insurance for secured goods transportation.
Weeple provides full truck load transportation services from Indore to Armoor (FTL) at best rates with optional in-transit goods Insurance. Weeple provides Eichers, Open body trucks and Containers for goods transportation.
Get Indore to Armoor household goods transport services (Moving service) at best rates from Weeple. Indore to Armoor Shifting service includes goods packaging, loading, unloading, transportation and goods insurance to reduce the hassle in shifting.
Send parcel and cargo to any where in the country with door delivery with Indore Armoor Courier Company. Weeple provides a cost effective parcel and courier solution to transport your goods swiftly, conveniently and safely.
Transport your bike, scooter or any two-wheeler with proper care and handling at best rates with 3 layer packaging. We provide best Indore to Armoor Scooty transport, Indore to Armoor two wheeler Transport and Indore to Armoor Activa Transport.
Get Indore to Armoor Office Shifting Service with proper packaging and required formalities. Weeple is a professional Pvt Ltd company with experience in all formalities, call us to get a quotation on our letter-pad with seal and other docs.
Indore to Armoor Transporters in Indore
Indore to All Telangana Transport Service
Indore to Telangana Part Load Transport
Indore to Telangana Cargo Service
Indore to Telangana Activa Transport
Indore to Telangana Courier Service
Indore to Telangana Bike Transport
Indore to Telangana Packers and Movers
Akloor
Aloor
Andhranagar
Ankapoor
Ankasapur
Ansanpalli
APSP Camp – Nizamabad
Argul
Babapur
Badguni
Balkonda
Bashirabad
Bejjora
Bhimgal
Bhimgal Busstand
Bhimgal Buzrug
Bodepalli
Bussapur
Chakarnpalli
Challagarga
Chandrayanpalli
Chengal
Chepur
Chimanpalli
Chimrajpalli
Chittapur
Chotpalli
Damannapet
Darpalli
Dattapur
Deekampalli
Degaon
Devakkapet
Dharmora
Dichpalli
Dichpalli RS
Donkal
Donkeshwar
Doodgaon
Doodgaon Colony
Doosgaon
Dubbak
Fathepur
Gadepalli
Gadkole
Gannaram
Gongupalli
Govindpet
Gummiryal
Gutpa
Hanojipet
Hasakothur
Indalwai
Indalwai RS
Issapalli
Jagiryal
Jalapur
Janakampet
Kalhadi
Kaligot
Kamalapur
Kammarpalli
Kanjar
Keshpalli
Khanapur
Khudwanpur
Kissannagar
Kolpak
Komanpalli
Konasamudram
Kondur
Koratpalli
Kothapalli
Kuknoor
Kulaspur
Lakhora
Macherla
Madhapur
Magdi
Makloor
Mallapur
Mamidipalli
Manthani
Marampalli
Mendora
Mentrajpalli
Mirdhapalli
Mittapalli
Modtad
Motha
Muchkur
Mullangi
Munpalli
Mupkal
nadpalli
nagampet
nagapuram
nallapalli
nallur
nandipet
narkhoda
narkoda Jagir
narsapuram
Noothpalli
Nyavanandi
Padgal
Padkal
Palem
Pallikonda
Pepri
Perkit
Pipri
Pochampadu LF
Ramadgu
Ramannapet
Ramchandrapalli
Rampur
Ranjarla
Rautla
Savel
Shapur
Shetpalli
Sikandrapur
Sikkindrapur
Sirkonda
Sirnapalli RS
Soanpet
Sriramsagar Project
Subriyal
Suddapalli
Sudlam
Sunket
Tadlarampur
Tadpakal
Talveda
Telangana University
Thimmapur
Thorath
Toompalli
Torlikonda
Ummeda
Uploor
Vailpur
Valgodkalan
Vannel "k"
Velgatur
Vempalli
Vencherial
Venkatapur
Vennel"b"
Waddiyat
Yanampalli
Yellareddypalli
Yelmal
Yergatla
Zirayathnagar
0
+
Kgs Transported
0
Years Old
0
+
Brands as Customers
0
+
Kms Travelled

Type of trucks used for Inter-city transportation in India

localities in Indore
Top Products Serviced From Indore
Home & Garden – Kitchen & Dining – Kitchen Tools & Utensils
Hardware – Plumbing – Plumbing Pipes
Home & Garden – Lighting – Light Bulbs
Cameras & Optics – Optics – Scopes
Business & Industrial – Retail – Money Handling
Apparel & Accessories – Costumes & Accessories – Costume Accessories
Sporting Goods – Athletics – Track & Field
Apparel & Accessories – Jewelry – Watch Accessories
Electronics – Electronics Accessories – Computer Components
Home & Garden – Kitchen & Dining – Barware
Suzuki
DL650XA
Performance
Yamaha
R3
Performance
TVS
Zest
Scooter
TVS
Wego
Scooter
Suzuki
Hayabusa
Performance
Triumph
Daytona
Performance
Yamaha
Saluto
Motorcycle
Hero
DESTNI 125
Scooter
Yamaha
MT09
Performance
TVS
Ntorq
Scooter
| Container | Eichers | Open Body Trucks |
| --- | --- | --- |
| Indore to Armoor 32 Feet Container | Indore to Armoor 19 Feet Eicher | Indore to Armoor Open Body Trucks |
| Indore to Armoor 24 Feet Container | Indore to Armoor 17 Feet Eicher | Indore to Armoor Taurus Trucks |
| Indore to Armoor 19 Feet Container | Indore to Armoor 14 Feet Eicher | Indore to Armoor Road Transport Services |
Indore to Telangana Transporter List
What is Great about Us?
"Weeple act as one partner for all your pan India shipments with trusted modern age services at amazingly great prices."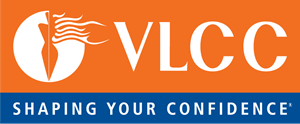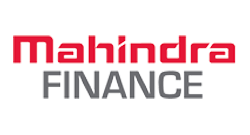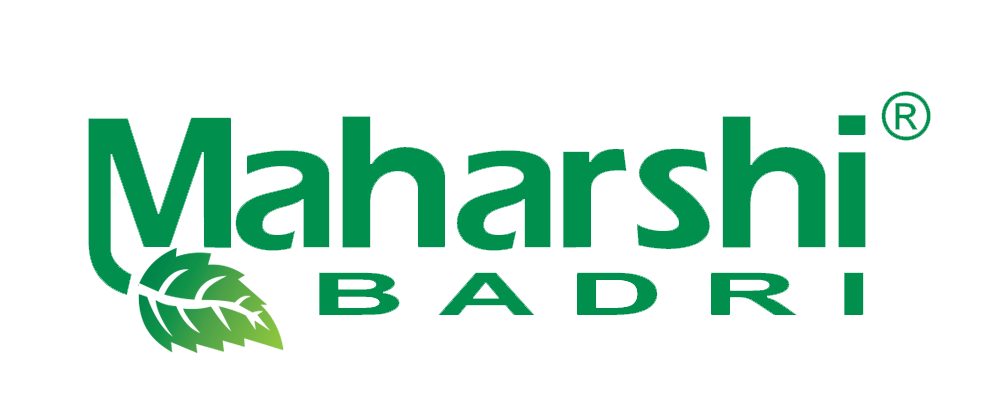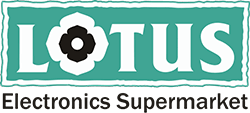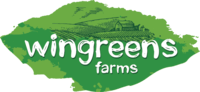 Customers & Achievements
Weeple has been recognized as a startup under #StartupIndia programme. We are serving some of the best and most loved brands of the country. Weeple makes sure that your customers experience great experience in delivery of your goods.
Get Transport Charges
How to transport goods from Indore to Armoor ?
You can book Indore to Armoor material transportation service through Weeple where you can also get door-pick up and door delivery service.
What are the charges for Indore to Armoor Goods Transportation?
Indore to Armoor Goods Transportation Charges starts from Rs 350 and depends on weight, quantity and size of the items
How much time required for Indore to Armoor Transportation?
Indore to Armoor Transportation service generally takes 4 to 6 days, however it can take upto 15 days depending on the situation.
What is the best way to transport goods from Indore to Armoor ?
You can transport your goods by road through Weeple which is the cheapest option to transport your goods.
How to transport Bike from Indore to Armoor ?
You can book Bike Transport service with with three layer packaging to transport your bike. Charges Starts from Rs 3000.
How to shift household goods from Indore to Armoor ?
You can book packers and movers service to transport goods with Weeple with proper packaging and safety.
What is Indore to Armoor transport contact number?
Indore to Armoor Transporter Contact Number is 9111221101.
Indore to Armoor Transport Contact Number is 9111221101