Your Reliable Logistics Partner For Pan India – Weeple Logistics Solution Pvt Ltd
Indore to Nizamabad Transport Services
Weeple is an Indore based Government Recognised Logistics startup with most professional service and highest coverage than any transporter in Indore. Weeple provides most reliable logistics services and covers more than 26000 pincodes in the country and delivers your goods to even remote areas of the country with door-step delivery.

Call on 9111221101



View Our Services

Get Indore to Nizamabad Transport Charges

Facebook


Twitter


Youtube


Instagram


Linkedin

A Trusted and Recognized Startup from Indore!
One stop solution for Indore To Nizamabad goods transport Services.
Weeple provides logistics and transportation services from Indore to Nizamabad at both small scale and large scale to ensure growth of every business and individual.
Logistics and transportation service from Weeple to transport your material from Indore to Nizamabad can be availed by everyone; be it individual, small business or large scale Industry. Weeple transports all type of packages like small cartons, luggage bags, clothes, household items as well as industrial part load shipment and full truck load from Indore to Nizamabad.
Weeple is a trusted Private Limited Indore Nizamabad Transport Company with #StartupIndia recognition and serves many of the most loved brand of the country. We have been providing unmatchable service since last 2.5 years.
Shop 2, Behind Punjabi Dhaba, Dewas Naka, Indore – 452010
Get Transportation Charges Quote for Free.

9111221101 – [email protected]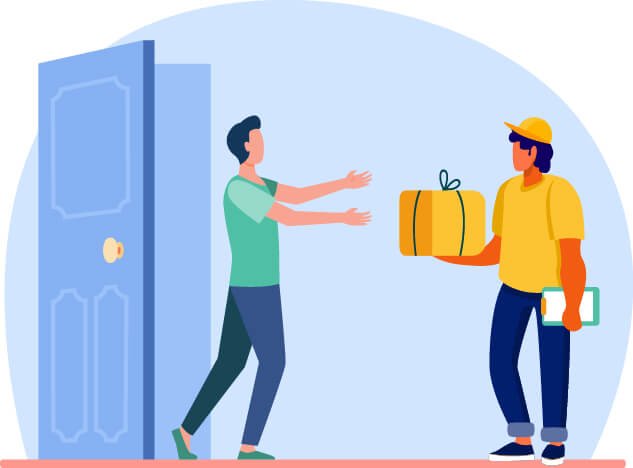 Indore to Nizamabad Transport with Door Delivery
Weeple is truly a one stop solution for all your logistics requirements. Weeple provides all kind of transportation and logistics services and makes sure you experience great satisfaction in transporting your goods
Get Indore to Nizamabad part load transportation services (Transport in sharing) PTL) at best rates. Be it 5 kg or 50000 kg, get the best Indore to Nizamabad parcel and cartoon box transport services with optional goods Insurance for secured goods transportation.
Weeple provides full truck load transportation services from Indore to Nizamabad (FTL) at best rates with optional in-transit goods Insurance. Weeple provides Eichers, Open body trucks and Containers for goods transportation.
Get Indore to Nizamabad household goods transport services (Moving service) at best rates from Weeple. Indore to Nizamabad Shifting service includes goods packaging, loading, unloading, transportation and goods insurance to reduce the hassle in shifting.
Send parcel and cargo to any where in the country with door delivery with Indore Nizamabad Courier Company. Weeple provides a cost effective parcel and courier solution to transport your goods swiftly, conveniently and safely.
Transport your bike, scooter or any two-wheeler with proper care and handling at best rates with 3 layer packaging. We provide best Indore to Nizamabad Scooty transport, Indore to Nizamabad two wheeler Transport and Indore to Nizamabad Activa Transport.
Get Indore to Nizamabad Office Shifting Service with proper packaging and required formalities. Weeple is a professional Pvt Ltd company with experience in all formalities, call us to get a quotation on our letter-pad with seal and other docs.
Indore to Nizamabad Transporters in Indore
Indore to All Telangana Transport Service
Indore to Telangana Part Load Transport
Indore to Telangana Cargo Service
Indore to Telangana Activa Transport
Indore to Telangana Courier Service
Indore to Telangana Bike Transport
Indore to Telangana Packers and Movers
Abhangapatnam
Achampet
Adivilingal
Adloor
Ailapur
Akloor
Aloor
Ambam
Amberipet
Amdapur
Amrad
Anandnagar
Ananthagiri
Anchanoor
Andhranagar
Ankapoor
Ankasapur
Ankole
Annaram
Annaramkalan
Annasagar
Ansanpalli
Anthampalli
APSP Camp – Nizamabad
Argonda
Argul
Armoor
Arsapalli
Ashok Farm
Atmakur
Babapur
Badguni
Badsi
Balkonda
Bandaranjal
Banswada
Barangedgi
Bardipur
Bashirabad
Baswannapalli
Baswapur
Bejjora
Bhagirathipalli
Bhavanipet
Bhikno RS
Bhiknoor
Bhimgal
Bhimgal Busstand
Bhimgal Buzrug
Bhoompalli
Bibipet
Bichkunda
Bikkanur
Binola
Birkur
Bodepalli
Bodhan – Nizamabad
Bollaram
Bomandevpalli
Boregaon
Boregaon – K
Borlam
Brahmanpalli
Budmi
Bussapur
Camp Ootpalli
Chakarnpalli
Challagarga
Chandrayanpalli
Chandur
Chengal
Chepur
Chikli
Chillargi
Chimanpalli
Chimrajpalli
Chinnamallareddy
Chinnur
Chintakunta
Chitial
Chittapur
Chotpalli
Chukkapur
Damannapet
Damarancha
Darpalli
Dattapur
Deekampalli
Degaon
Demi
Desaipet
Devakkapet
Devanappli
Dhadgi
Dharmaram – Nizamabad
Dharmaraopet
Dharmora
Dichpalli
Dichpalli RS
Domakonda
Domaledgi
Dongaon
Dongli
Donkal
Donkeshwar
Doodgaon
Doodgaon Colony
Doosgaon
Dubbak
Dupalli
Durki
Edapalli
Edgikalan
Eklara
Endriyal
Eraspalli
Esaipet
Faridpet
Fathenagar
Fathepur
Fathlapur
Gadepalli
Gadkole
Gajulpet
Galipur
Gandhari
Gandhi Gunj
Gandhinagar
Gannaram
Gargul
Ghanpur
Gidda
Godmegaon
Gongupalli
Gotmukla
Gouraram
Govindpet
Govur
Gullabuzrug
Gummiryal
Gundaram
Gundekallur
Gundiwait
Gurbabadi
Gurjal
Gutpa
Hangarga
Hanmajipet
Hanojipet
Hansa
Hasakothur
Hasanpalli
Hasgal
Hegdoli
Humnapur
Ibrahimpet
Indalwai
Indalwai RS
Isrojiwadi
Issanagar
Issapalli
Jadijamalpur
Jagiryal
Jakhora
Jalalpur
Jalapur
Jamlam
Janakampet
Jangamaipalli
Jangampalli
Jangaon
Jankampet
Jannepalli
Jawahar Road
Jillapalli
Jukkal
Kachapur
Kakatiyanagar Colony
Kaldurki
Kalhadi
Kaligot
Kallur
Kalwaral
Kalyani
Kamalapur
Kamareddy
Kamareddy Arts and Science
Kamareddy RS
Kammarpalli
Kandagaon
Kandakurthi
Kanjar
Kankal
Kanteshwar
Karadpalli
Kaslabad
Keshpalli
Keysanpalli
Khanapur
Khandeballur
Khazipur
Khudwanpur
Kissannagar
Kistapur
Kodapkal Kalan
Kodapkal Khurd
Kolas – I
Kolpak
Komalancha
Komanpalli
Konapur
Konasamudram
Kondapur
Kondur
Konepalli
Koratpalli
Korpole
Kosli
Kotagalli
Kotaipalli
Kotchera
Kotgir
Kothapalli
Krishnajivadi
Kuknoor
Kulaspur
Kupriyal
Kurnapalli
Lachan
Lachapet
Lakhora
Lakshmikisan Farm
Limbur
Lingampalli
Lingampet
Lingapur
Lingareddy
Lingupalli
Machapur
Machareddy
Macherla
Madanpalli
Maddepalli
Maddikunta
Madduchervu
Madhapur
Madhavnagar
Madnoor
Magdi
Mahabub Farm
Mahmadpur
Mailaram
Makloor
Malkapoor
Malkapur
Mallapur
Mallaram
Mallareddy Kalan
Mallur
Malthummeda
Mamidipalli
Manchippa
Mandarna
Mangalpahad
Manikbhandar
Manoor – B
Manthani
Marampalli
Markal
Masanipet
Mathumal
Mavandikalan
Mendora
Mentrajpalli
Methusangam
Mirdhapalli
Mirzapur – Nizamabad
Mittapalli
Mjp nagar
Modtad
Mogha
Mohammad nagar
Mokanpalli
Moshampur
Mosra
Motha
Mubaraknagar
Muchkur
Mudakpalli
Mudholi
Mullangi
Munpalli
Mupkal
Muthyampet
nachapalli
nadpalli
nagampet
nagapuram
nagepur
nagireddypet
nallapalli
nalleshwar
nallur
namli
nandipet
nandiwada
narkhoda
narkoda Jagir
narsannapalli
narsapur
narsapuram
narsingpalli
nasrullabad
navipet
Neela
Neeral
Nizamabad
Nizamabad RS
Nizamsagar
Noothpalli
Nyalkal
Nyavanandi
Old Varni
Padgal
Padkal
Padmajiwadi
Palda
Palem
Pallikonda
Palvancha
Pegdapalli
Pentakalan
Pentakurd
Pepri
Perkit
Perumalla
Phullong
Pipri
Pitlam
Pochampadu LF
Pocharam
Polkampet
Pondurthy
Posanipet
Pothangal
Pothangalkalan
Pothiapalli
Pulkal
Raikur
Raithunagar
Rajampet
Rakasipet
Ramadgu
Ramannapet
Ramareddy
Ramchandrapalli
Rameshwarpalli
Rampur
Ranampalli
Ranjal
Ranjarla
Rautla
Reddypet
Rudr RS
Rudraram
Rudrur
Sadasivanagar
Salampahad
Saloora
Sangam
Sangameshwar
Sarangapur
Satapur
Satapurfarm
Savel
Shakarga
Shakkarnagar
Shantapur
Shapur
Shetpalli
Shivajinagar – Nizamabad
Sikandrapur
Sikkindrapur
Singitham
Sirkonda
Sirnapalli RS
Sirpur
Soanpet
Somarampet
Srinagar
Sriramsagar Project
Subhashnagar – Nizamabad
Subriyal
Suddapalli
Sudlam
Sunket
Sunkini
Tadbiloli
Tadgur
Tadkole
Tadlarampur
Tadpakal
Tadwai
Talmadla
Talveda
Tandur
Teglaipalli
Tekriyal
Telangana University
Thanakalan
Thimmakapalli
Thimmanagar
Thimmapur
Thimmapuram
Thippapur
Thirumalapur
Thorath
Timmapur
Toompalli
Torlikonda
Tujlapur
Tungini
Ugrawai
Ummeda
Uploor
Uppalwai
Utnoor
Vaddepalli
Vailpur
Valgodkalan
Valmikinagar
Vannel "k"
Varni
Velgatur
Vempalli
Vencherial
Venkatapur
Vennel"b"
Waddiyat
Wajidnagar
Wajrakhandi
Yadaram
Yamcha
Yanampalli
Yellammagutta
Yellappagonda
Yellareddy
Yellareddypalli
Yellutla
Yelmal
Yergatla
Yerrapahad
Yethonda
Zirayathnagar
0
+
Kgs Transported
0
Years Old
0
+
Brands as Customers
0
+
Kms Travelled

Type of trucks used for Inter-city transportation in India

localities in Indore
Top Products Serviced From Indore
Health & Beauty – Personal Care – Cosmetics
Sporting Goods – Indoor Games – Billiards
Food, Beverages – Food Items – Fruits & Vegetables
Cameras & Optics – Camera & Optic Accessories – Camera Parts & Accessories
Hardware – Tools – Anvils
Health & Beauty – Personal Care – Oral Care
Home & Garden – Household Appliance Accessories – Water Heater Accessories
Furniture – Cabinets & Storage – Vanities
Business & Industrial – Science & Laboratory – Laboratory Supplies
Sporting Goods – Athletics – Basketball
TVS
Apache
Motorcycle
Mahindra
Rodeo
Scooter
Kawasaki
ZX-6R
Performance
Bajaj
CT 100 cc
Motorcycle
Triumph
Street Scrambler
Performance
Honda
Unicorn PRM
Motorcycle
TVS
Zest
Scooter
Mahindra
Centuro
Motorcycle
Triumph
BONNEVILLE SPEEDMASTER
Performance
Hero
HF Deluxe
Motorcycle
| Container | Eichers | Open Body Trucks |
| --- | --- | --- |
| Indore to Nizamabad 32 Feet Container | Indore to Nizamabad 19 Feet Eicher | Indore to Nizamabad Open Body Trucks |
| Indore to Nizamabad 24 Feet Container | Indore to Nizamabad 17 Feet Eicher | Indore to Nizamabad Taurus Trucks |
| Indore to Nizamabad 19 Feet Container | Indore to Nizamabad 14 Feet Eicher | Indore to Nizamabad Road Transport Services |
Indore to Telangana Transporter List
What is Great about Us?
"Weeple act as one partner for all your pan India shipments with trusted modern age services at amazingly great prices."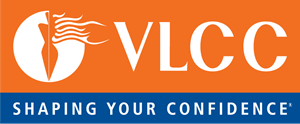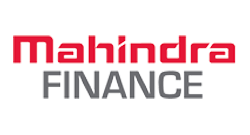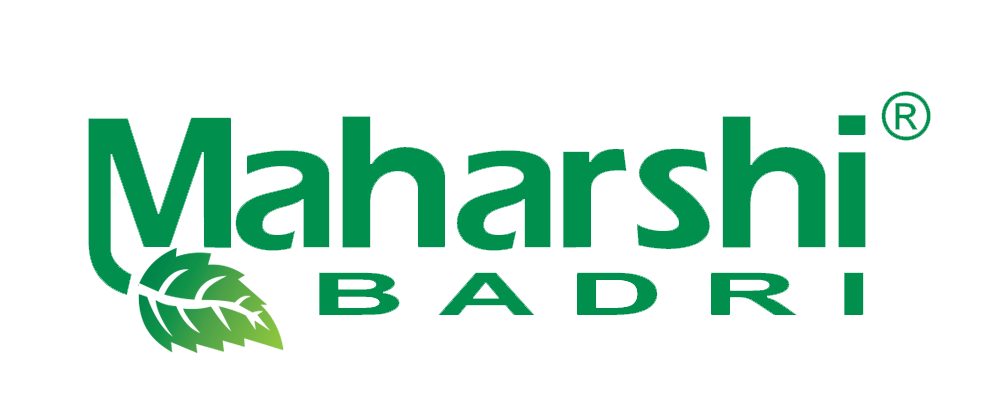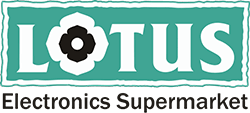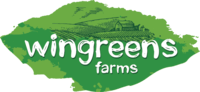 Customers & Achievements
Weeple has been recognized as a startup under #StartupIndia programme. We are serving some of the best and most loved brands of the country. Weeple makes sure that your customers experience great experience in delivery of your goods.
Get Transport Charges
How to transport goods from Indore to Nizamabad?
You can book Indore to Nizamabad material transportation service through Weeple where you can also get door-pick up and door delivery service.
What are the charges for Indore to Nizamabad Goods Transportation?
Indore to Nizamabad Goods Transportation Charges starts from Rs 350 and depends on weight, quantity and size of the items
How much time required for Indore to Nizamabad Transportation?
Indore to Nizamabad Transportation service generally takes 4 to 6 days, however it can take upto 15 days depending on the situation.
What is the best way to transport goods from Indore to Nizamabad?
You can transport your goods by road through Weeple which is the cheapest option to transport your goods.
How to transport Bike from Indore to Nizamabad?
You can book Bike Transport service with with three layer packaging to transport your bike. Charges Starts from Rs 3000.
How to shift household goods from Indore to Nizamabad?
You can book packers and movers service to transport goods with Weeple with proper packaging and safety.
What is Indore to Nizamabad transport contact number?
Indore to Nizamabad Transporter Contact Number is 9111221101.
Indore to Nizamabad Transport Contact Number is 9111221101