Your Reliable Logistics Partner For Pan India – Weeple Logistics Solution Pvt Ltd
Indore to Madhepura Transport Services
Weeple is an Indore based Government Recognised Logistics startup with most professional service and highest coverage than any transporter in Indore. Weeple provides most reliable logistics services and covers more than 26000 pincodes in the country and delivers your goods to even remote areas of the country with door-step delivery.

Call on 9111221101



View Our Services

Get Indore to Madhepura Transport Charges

Facebook


Twitter


Youtube


Instagram


Linkedin

A Trusted and Recognized Startup from Indore!
One stop solution for Indore To Madhepura goods transport Services.
Weeple provides logistics and transportation services from Indore to Madhepura at both small scale and large scale to ensure growth of every business and individual.
Logistics and transportation service from Weeple to transport your material from Indore to Madhepura can be availed by everyone; be it individual, small business or large scale Industry. Weeple transports all type of packages like small cartons, luggage bags, clothes, household items as well as industrial part load shipment and full truck load from Indore to Madhepura.
Weeple is a trusted Private Limited Indore Madhepura Transport Company with #StartupIndia recognition and serves many of the most loved brand of the country. We have been providing unmatchable service since last 2.5 years.
Shop 2, Behind Punjabi Dhaba, Dewas Naka, Indore – 452010
Get Transportation Charges Quote for Free.

9111221101 – [email protected]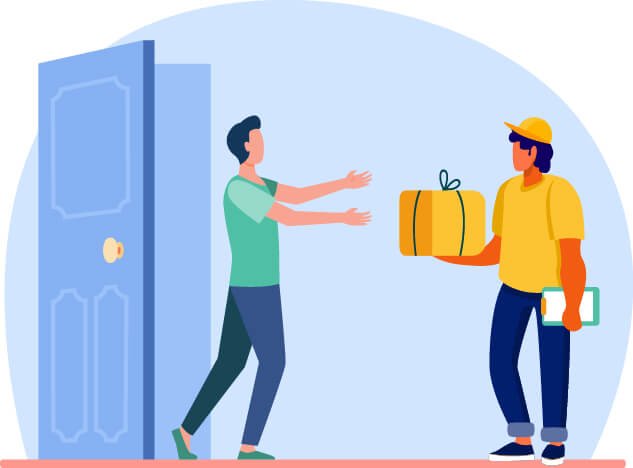 Indore to Madhepura Transport with Door Delivery
Weeple is truly a one stop solution for all your logistics requirements. Weeple provides all kind of transportation and logistics services and makes sure you experience great satisfaction in transporting your goods
Get Indore to Madhepura part load transportation services (Transport in sharing) PTL) at best rates. Be it 5 kg or 50000 kg, get the best Indore to Madhepura parcel and cartoon box transport services with optional goods Insurance for secured goods transportation.
Weeple provides full truck load transportation services from Indore to Madhepura (FTL) at best rates with optional in-transit goods Insurance. Weeple provides Eichers, Open body trucks and Containers for goods transportation.
Get Indore to Madhepura household goods transport services (Moving service) at best rates from Weeple. Indore to Madhepura Shifting service includes goods packaging, loading, unloading, transportation and goods insurance to reduce the hassle in shifting.
Send parcel and cargo to any where in the country with door delivery with Indore Madhepura Courier Company. Weeple provides a cost effective parcel and courier solution to transport your goods swiftly, conveniently and safely.
Transport your bike, scooter or any two-wheeler with proper care and handling at best rates with 3 layer packaging. We provide best Indore to Madhepura Scooty transport, Indore to Madhepura two wheeler Transport and Indore to Madhepura Activa Transport.
Get Indore to Madhepura Office Shifting Service with proper packaging and required formalities. Weeple is a professional Pvt Ltd company with experience in all formalities, call us to get a quotation on our letter-pad with seal and other docs.
Indore to Madhepura Transporters in Indore
Indore to All Bihar Transport Service
Indore to Bihar Part Load Transport
Indore to Bihar Cargo Service
Indore to Bihar Activa Transport
Indore to Bihar Courier Service
Indore to Bihar Bike Transport
Indore to Bihar Packers and Movers
Abhirampur
Akbarpur
Amarpura
Anandpura
Arajpur
Arraha
Aurai
Bajraha
Bansgopal
Barahi Hasanpur
Bariahi
Basanwara
Basnahi
Basudeva
Bathanparsa
BBarhona
Behariganj
Behrari
Behri
Beijnathpur
Belari
Belo
Besarh
BGarhia
Bhadol
Bhagwanpur
Bhairo Patti
Bhangha Chandpur
Bharahi
Bhatauni
Bhatgama
Bhatkhora
Bhatni
Bhawanipur
Bheropatti
Bhirkhi
Biri Rampal
Bishanpurarar
Bispatti
BKorhlahi
Bnmu University Madhepura
BTekhti
Budhma
Chatra
Chausa – Madhepura
Chiraouri
Chouraha
Dhaneshpur
Dhurgaon
Dinapatti
DKalan
Durgapur
Fatehpur
Gahumani
Gamail \
Gangapur
Ghailar
Ghosai
Gidha
Gopalpur
Gorela
Goth Bardaha
Gwalpara
Hanuman nagar Chouraha
Hareshwari Dighi
Hathionda
HKala
Israin
Itahari
Jadua Patti
Jagjiwan Ashram
Jeeta Pur
Jhalari
Jhanjhari
Jharkaha
Jirwa
Jirwa Madheli
Jorgama
Kalhua
Karauti Bazar
Kataia Satokar
Kathotia
Khara Budhma
Kherho
Khurhan Mal
KMillik
Koshlipatti
KRatwara
KSPur
Kumarkhand
Kunjouri
Kurshandi
L Bhagwati
Lalkuria
Lalpur Sarropatti
Laskari
Laua Lagam
Laxmipur
Laxmipur Bisharia
Laxmipur Lalchand
Lc Ashthan
Madhepura
Madhepura Collectorate
Madhuban
Madhukarchak
Maheshua
Mahmooda
Mahua Bazar
Majarhat
Makdampur
Maliya
Mangarwara
Manhara Sukhashan
Manikpur
Manjoura
Manpur
Maoura Ramnagar
Mathahi
MBaghaili
Mirchaibari
Mohamadpur
Mohanpur Choumukh
Morsanda
Muraut
Murho
Murli Chandwa
Murliganj
Murliganj Bazar
Murliganj Tola
N Bhagipur
narsingbag
naulakhi
naya nagar
Orahi
Paina
Pandeypatti
Pararia
Parmanandpur
Parwa
Patori
Peernagar
Phulaut
Piprahi
PNPur
Pokhram
Puraini
Puraini Bazar
Raghunath Pur
Rahta
Rahta Chamukh
Rahua
Raibhir
Rajni
Rajni Babhangama
Ramganj
Ramnagar
Rampatti
Rampur
Rampur Khora
Ranipatti
Ratanpatti
Ratanpura
RBarateni
RNKhwan
Rupauli Jiwachpur
Rupauli Lalpatti
Sabaila
Sahjadpur
Sahugarh
Sahuria
Sakarpura
Sapardah
Sarauni Kala
SBToli
SDakshinwari
Shah Alam nagar
Shahpur
Shankarpur
Shankarpur Bazar
Shyam
Sigion
Singhar
Singheshwar
Sirsia
SMadheli
SMillick
SNHat
Sonbersa
SRauta
Srinagar
Sripur Tengraha
SSimraha
Sukhasan Chakla
Sukhashan
Tamot Persa
TBargaon
Temabhelwa
TPCollege,madhepura
Tulsibari
Tuniahi
Turkahi
Udakishunganj
0
+
Kgs Transported
0
Years Old
0
+
Brands as Customers
0
+
Kms Travelled

Type of trucks used for Inter-city transportation in India

localities in Indore
Top Products Serviced From Indore
Sporting Goods – Exercise & Fitness – Weight Lifting
Sporting Goods – Indoor Games – Bowling
Hardware – Tools – Measuring Tools & Sensors
Health & Beauty – Personal Care – Foot Care
Home & Garden – Lawn & Garden – Watering & Irrigation
Food, Beverages – Food Items – Fruits & Vegetables
Home & Garden – Decor – Bird & Wildlife Feeders
Sporting Goods – Athletics – Football
Home & Garden – Lawn & Garden – Outdoor Power Equipment
Arts & Entertainment – Hobbies & Creative Arts – Musical Instrument & Orchestra Accessories
Yamaha
MT15
Motorcycle
Suzuki
Lets
Scooter
Triumph
Tiger 800 XCx
Performance
Bajaj
Pulsar 125 cc
Motorcycle
Honda
CBR 1000RR
Performance
Triumph
Street Scrambler
Performance
Bajaj
Avenger 220 cc
Motorcycle
Kawasaki
Vulcan S
Performance
Honda
Dream
Motorcycle
Hero
Glamour
Motorcycle
| Container | Eichers | Open Body Trucks |
| --- | --- | --- |
| Indore to Madhepura 32 Feet Container | Indore to Madhepura 19 Feet Eicher | Indore to Madhepura Open Body Trucks |
| Indore to Madhepura 24 Feet Container | Indore to Madhepura 17 Feet Eicher | Indore to Madhepura Taurus Trucks |
| Indore to Madhepura 19 Feet Container | Indore to Madhepura 14 Feet Eicher | Indore to Madhepura Road Transport Services |
Indore to Bihar Transporter List
What is Great about Us?
"Weeple act as one partner for all your pan India shipments with trusted modern age services at amazingly great prices."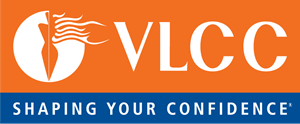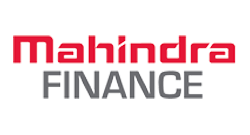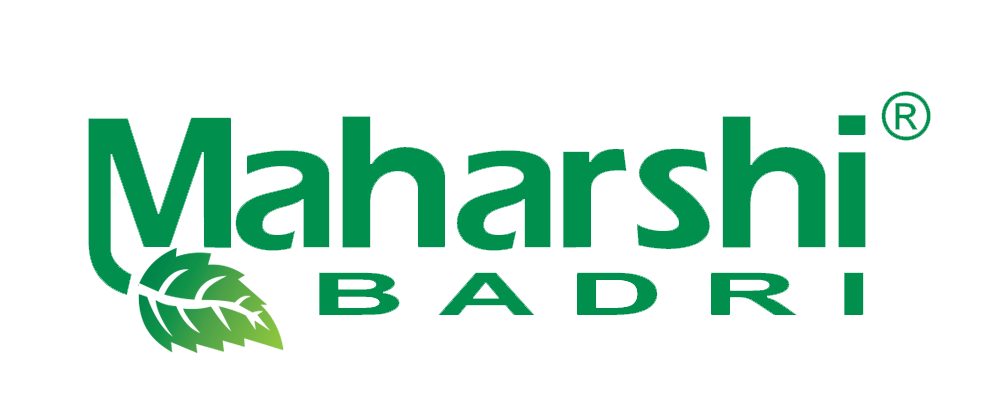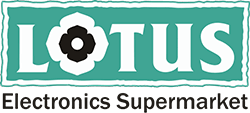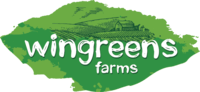 Customers & Achievements
Weeple has been recognized as a startup under #StartupIndia programme. We are serving some of the best and most loved brands of the country. Weeple makes sure that your customers experience great experience in delivery of your goods.
Get Transport Charges
How to transport goods from Indore to Madhepura?
You can book Indore to Madhepura material transportation service through Weeple where you can also get door-pick up and door delivery service.
What are the charges for Indore to Madhepura Goods Transportation?
Indore to Madhepura Goods Transportation Charges starts from Rs 350 and depends on weight, quantity and size of the items
How much time required for Indore to Madhepura Transportation?
Indore to Madhepura Transportation service generally takes 4 to 6 days, however it can take upto 15 days depending on the situation.
What is the best way to transport goods from Indore to Madhepura?
You can transport your goods by road through Weeple which is the cheapest option to transport your goods.
How to transport Bike from Indore to Madhepura?
You can book Bike Transport service with with three layer packaging to transport your bike. Charges Starts from Rs 3000.
How to shift household goods from Indore to Madhepura?
You can book packers and movers service to transport goods with Weeple with proper packaging and safety.
What is Indore to Madhepura transport contact number?
Indore to Madhepura Transporter Contact Number is 9111221101.
Indore to Madhepura Transport Contact Number is 9111221101