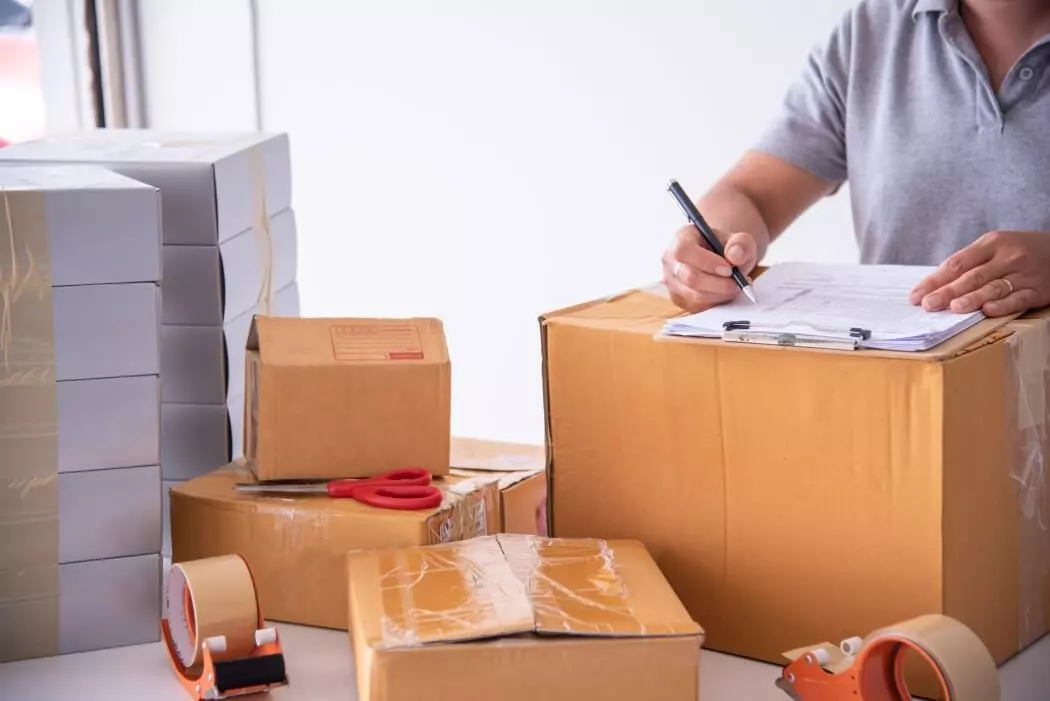 Indore to Bihar
Part Load Transport
Get Indore to Bihar part load Transport services (Transport in sharing) PTL at best rates. Be it 5 kg or 50000 kg, get the best Indore to Bihar parcel and cartoon box transport services with optional goods Insurance for secured Transport.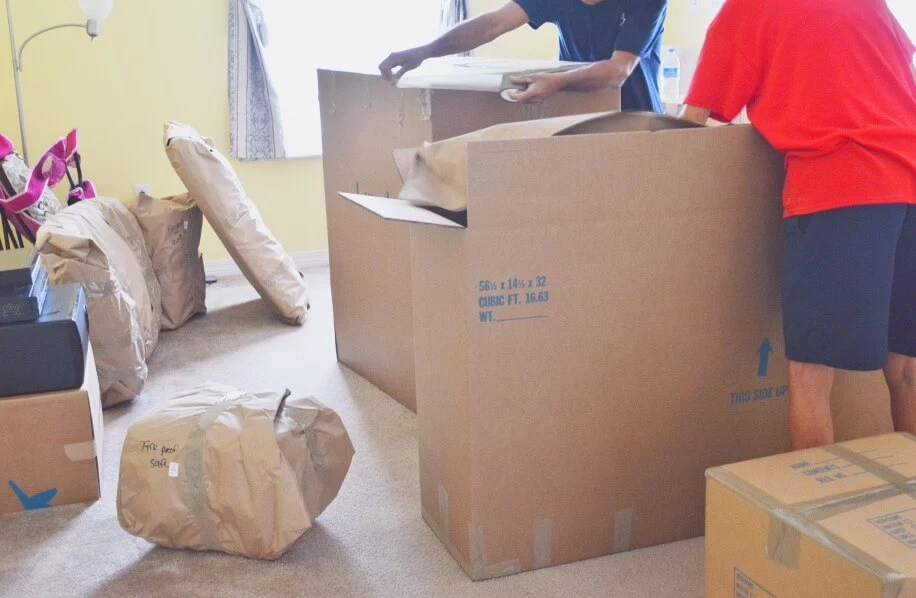 Indore to Bihar
Packers and Movers
Get Indore to Bihar household goods transport services (Moving service) at best rates from Weeple. Indore to Bihar Shifting service includes goods packaging, loading, unloading, Transport and goods insurance to reduce the hassle in shifting.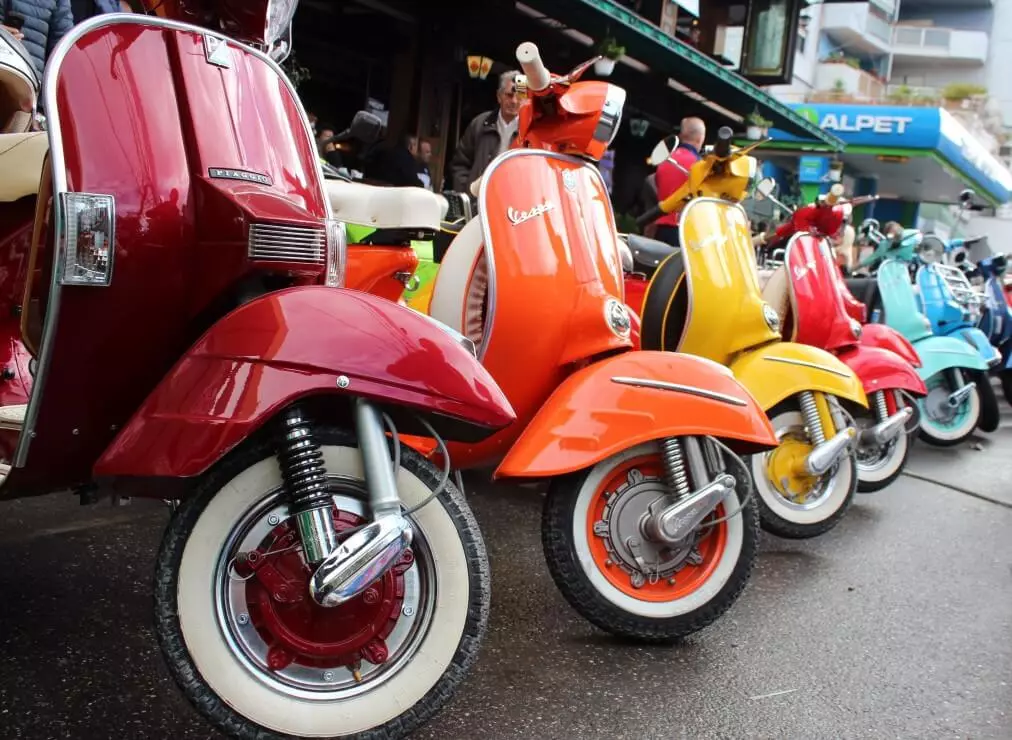 Indore to Bihar
Scooty & Bike Transport
Transport your bike, scooter or any two-wheeler with proper care and handling at best rates with 3 layer packaging. We provide best Indore to Bihar Scooty transport, Indore to Bihar two wheeler Transport and Indore to Bihar Activa Transport.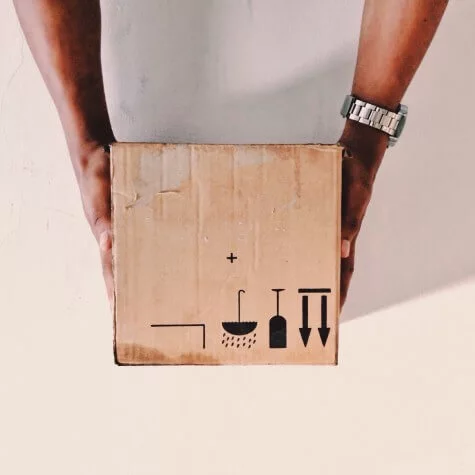 Indore to Bihar
Parcel and Courier Service
Send parcel and cargo to any where in the country with door delivery with Indore Bihar Courier Company. Weeple provides a cost effective parcel and courier solution to transport your goods swiftly, conveniently and safely.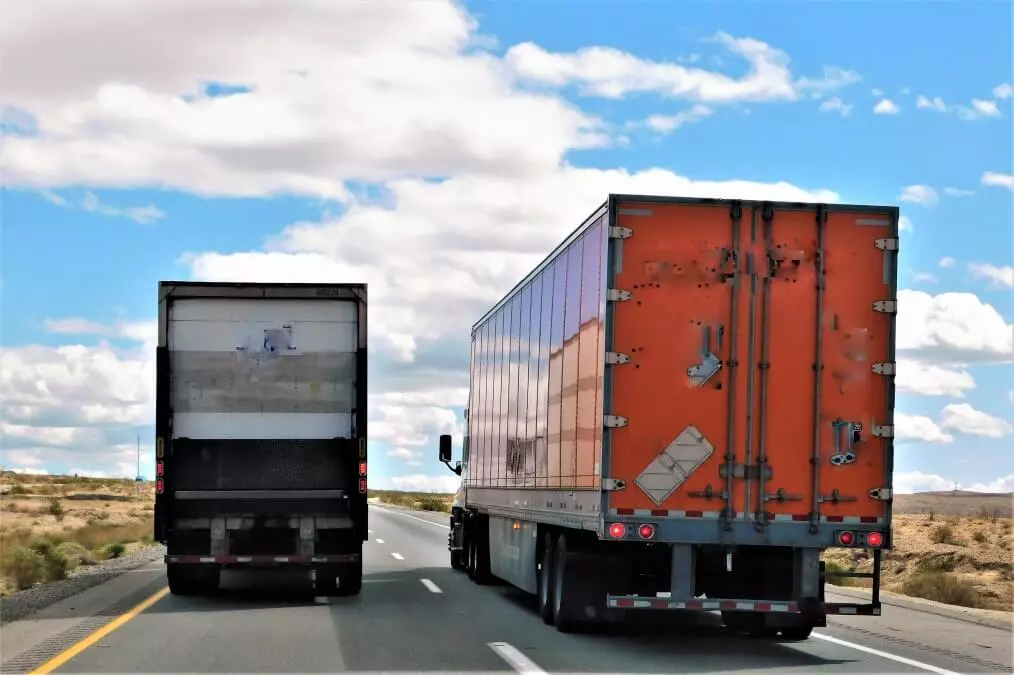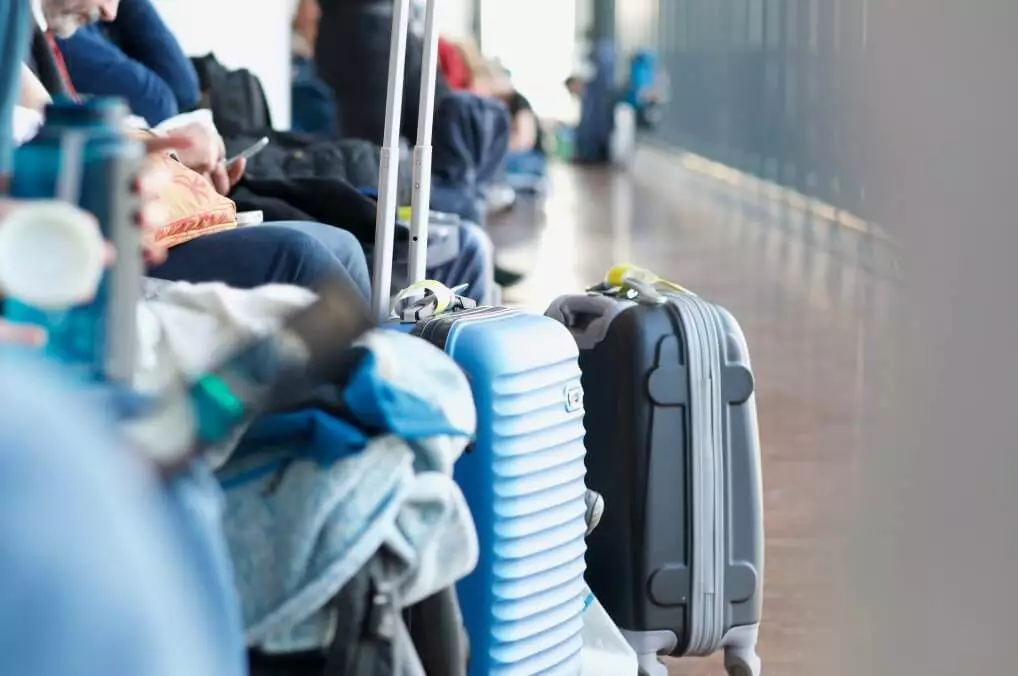 Indore to Bihar
Luggage Transport Service
Weeple provides luggage transport service in Indore to Bihar with door to door delivery for Transport of your personal items. Our services cover most of India and are cost-effective. We can also provide additional packaging, if required, at a nominal cost.
Indore to Bihar Transport Information
| | |
| --- | --- |
| Distance | 1198 KM |
| Source | Indore, Madhya Pradesh |
| Destination State | Bihar |
Door to Door Service
Weeple provides doorstep delivery of your goods when booked under door to door service. Most of the times, there is no additional charges for door delivery.
Live Tracking
You get the facility to track your goods to get the current status of your goods being transported. This can be easily done on tracking page .
New-age Technology
Weeple Logistics has the best technology, and aims to deliver an optimized service with utmost satisfaction to you.
Pan India Reach
Weeple transports your goods to all parts of India, covering over 26000 pin codes or over 3000 cities, to ship your goods anywhere and everywhere.
Insurance Facility
Insurance is optional and can be done on request, between you and insurance company. Weeple helps you in getting insurance through agents or online.
Additional Packaging Facility
Weeple provides you a facility of high-quality packaging at minimal additional cost. This minimizes the chances of damage to your goods.
A highly trusted and #startupIndia recognized startup!
About Us
Covered by various newspapers.
Weeple Logistics Solution Private Limited
Weeple Logistics Solution Private Limited is a trusted private limited company for Indore to Bihar with the latest and most innovative technology. We have been providing unmatched service for years, serving some of the most admired brands in India.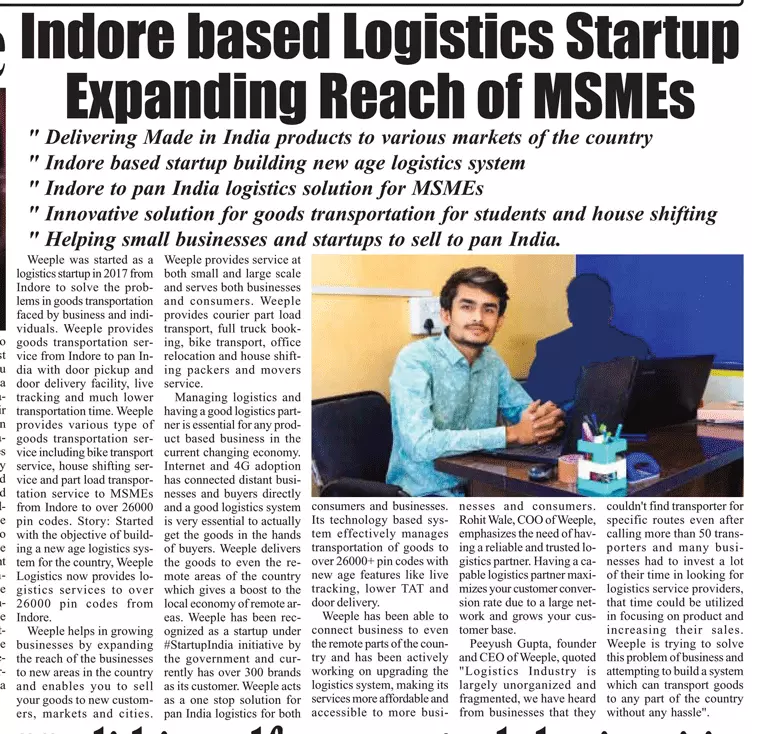 All Type Of Indore Goods Transportation And Logistics Services For Bihar.
Weeple provides logistics and transportation services from Indore to Bihar and Indore to Tripura transport at both small scale and large scale to ensure growth of every business and individual. Logistics and transportation service from Weeple to transport your material from Indore to Bihar can be availed by everyone; be it individual, small business or large scale Industry. Weeple transports all type of packages like small cartons, luggage bags, clothes, household items as well as industrial part load shipment and full truck load as Indore to Jharkhand transport.
Popular Indore Transport Services in Indore
Services
Services
Services
Services
Rajoda
Bhagora
Todi
Kamadpur
Bhilbadoli
Indore CGO Complex
Jhalaria
Lokmanya Nagar Indore
Chittoda
Solsinda
Kishanganj
Binawda
Indore Tillaknagar
Indore Malwa Mill
Betma
Banadia
,
Phulwari
Patna Sadar
Sampatchak
Dinapur Cum Khagaul
Danapur
Other Areas
Dulhin Bazar
Paliganj
Bihta
Bikram
Maner
Naubatpur
Ekangersarai
Parwalpur
Ekangarsarai
Hilsa
Islampur
Ishlampur
Hulashganj
Daniyawan
Karaipersurai
Nagarnausa
Patna
Telhara
Chandi
Tharthari
Khagual
Buxar
Duraon
Chakki
Barhampur
Dumraon
Rajpur
Chausa
Simri
Itarhi
Kesath
Nawanagar
Mohania
Nuaon
Ramgarh
Behea
Jagdishpur
Arrah
Jagdishpurjagdishpur
Piru
Koilwar
Sandesh
Shahpur
Agiaon
Garhani
Piro
Tarari
Udwant Nagar
Dawath
Bikramganj
Dinara
Sanjhauli
Karakat
Sasaram
Nokha
Garh Nokha
Chainpur
Dehri On Sone
Dehri
Surajpura
Barhara
Bhojpur
Bihar
Biharsharif
Asthawan
Asthama
Belchi Sharif
Bind
Rahui
Biharsarif
Nawada
Giriak
Warisaliganj
Harnaut
Belchi
Bakhtiarpur
Silao
Noorsaran
Ben
Noorsarai
Nursarai
Nusarai
Rajgir
Bathani
Sohsarai
Patna City
Fatwah
Khusrupur
Dhanarua
Fatwa
Athmalgola
Barh
Bakhtiarpurj
Pandarak
Bah
Bihar Sharif
Mokama
Ghoshwari
Ghoswari
Pandaak
Arwal
Kaler
Belaganj
Makhdumpur
Town Block Gaya
Gaya
Jehanabad
Ghoshi
Hulasganj
Kako
Karpi
Banshi Surajpura
Banshisurajpura
Kurtha
Banshi Surajpur
Sakurabad
Ratnifaridpur
Tekari
Masaurhi
Punpun
Pakribarawan
Akbarpur
Hisua
Roh
Kawakol
Kashi Chak
Nawadha
Gobindpur
Narhat
Meskaur
Nardiganj
Rajauli
Sirdala
Pakribrawana
Atri
Sheopursarai
Barbigha
Shekhopur
Sarmera
Shekhopur Sarai
Ashtawan
Shekhopursarai
Ghat Kushambha
Sheikhpura
Sermera
Shekhosarai
Shekhpur Sarai
Shekhopura Sarai
Ashthwan
Srmera
Ariyari
Aiary
Hathiyawan
Mehus
Samho
Surajgarha
Shamho
Surajgaraha
Ramgarh Chowk
Ghatkeshambha
Ghatkusumbha
Ghat Koshamba
Lakhisarai
Halsi
Munger
Jamalpur
Dharhara
Khagaria
Haweli Kharagpur
Bariarpur
Sultanganj
Sadar Munger
Dahrhara
H Kharagpur
Tetiya Bambar
Tetia Bambar
Tarapur
Tetiabambar
Hawelikhragpur
Sangrampur
Hawelikharagpur
Tetia
Islamnagar
Aliganj
Islam Nagar
Barhiya
Mokamah
Piparia
Chakai
Chakai So
Chewara
Sheikhpur
Khaira
Khira
Jamui
Gidhaur
Barhat
Jhajha
Khiara
Sono
Chandan
Jhajah
Bandhu Bagicha
Bannu Bagicha
Chananbannu Bagicha
Chanan bannu Bagicha
Ramgarh Chowkq
Bannubagichachanan
Pipariya
Pipaia
Laxmipur
Barahat
Sonoi
Sikandra
Khaira Bo
Nathnagar
Nathnager
Colgong
Amarpur
Banka
Bausi
Katoria
Bounsi
Rajaun
Goradih
Dhuraiya
Chanan
Rajoun
Sahkund
Shahkund
Bhagalpur
Asarganj
Shambhuganj
Belhar
Kahalgoan
Kahalgaon
Bihariganj
Sonhaula
Dharia
Sanhoula
Pripainti
Pirpainti
Fullidumar
Phulidumar
Fulldumar
Sabour
Kharagpur
Narayanpur
Bhabua
Adhaura
Bhagwanpur
Chand
Bhabuaa
Chenari
Sheosagar
Rampur
Durgawati
Kargahar
Kudra
Koura
Kochas
Akorhi
Akorhi Gola
Akorhi Bazar
Rohtas
Tilouthu
Nasriganj
Manpur
Bodhgaya
Aurangabad
Madanpur
Amba
Barun
Daudnagar
Daunagar
Goh
Haspura
Rafiganj
G mills
Guraru
Konch
Jamhor
Rafigang
Kutumba
Obra
Brachatti
Barachatti
Barahcatti
Barahchatti
Deo
Gurua
Imamgnaj
Imamganj
Ko0nch
Paraiya
Raniganj
Sherghati
Shergahti
Shergahati
Bankey Bazar
Bankey Bajar
Amas
Dobhi
Mohanpur
Fatehpur
Fatehpur Block
Khijersarai
Khizirsarai
Bodh Gaya
Tikari
Guruwa
Nabinagar
Nabi Nagar
Sonepur
Dighwara
Chapra
Dariapur
Manjhi
Garkha
Siwan
Ekma
Jalalpur
Lahladpur
Siswan
Revelganj
Parsa
Pachrukhi
Andar
Maharajganj
Mairwa
Siwn
Ziradei
Hasanpura
Amnour
Marhaura
Taraiya
Baniapur
Daraundha
Gopalganj
Bhagwanpur Hat
Panapur
Ishupur
Nagra
Lakri Nabiganj
Mashrakh
Guthani
Hathua
Gopalgan J
Gopal;ganj
Maker
Muzaffarpur
Mushahari
Mushahri
Bochaha
Saraiya
Sakra
Sakara
Kurhani
Paroo
Kanti
Patepur
Motipur
Bandra
Minapur
Maniari
Muraul
Sahebganj
Marwan
Dumra
Riga
Bathnaha
Runnisaidpur
Runisaidpur
R saidpur
Aurai
Bairgania
Bajpatti
Majorganj
MGanj
Belsand
Sonbarsa
Sonbersa
Bokhra
Bokhara
Choraut
Pupri
Pupari
Katra
RSaidpur
Parihar
Parsauni
Nanpur
Sheohar
Sursand
Purnahiya
Piprahi
Piprarhi
Hajipur
Bidupur
Raghopur
Paedhi Belsar
PBelsar
P belsar
Vaishali
Belsar
Chehra Kalan
Bhaghwanpur
Jhandaha
Rajapakar
Goraul
Lalganj
Lalgang
Paterhi Belsar
Goroul
Kurhanni
Chehrakala
Mahuwa
Mahua
Mahnar
Patori
Sahdei Buzurg
Desari
Sahdei Bujurg
Jandaha
Jhanda
S Buzurg
SahdeiBujurg
Sahdai Buzurg
Bettiah
Bagaha 1
Raxaul
Motihari
Chauradano
Bankatwa
Adapur
Chaurdano
Dhaka
Ghorasahan
Sikarahana
Areraj
Chiraia
Chakia
Tetaria
Chakia Pipra
Kalyanpur
P dayal
Pakri Dayal
Sikrahana
Paharpur
Madhuban
Harsidhi
Kotwa
Kesaria
Mehsi
Pakari Dayal
Piprakothi
Phenhara
Ramgarhwa
Klyanpur
Banjaria
Turkaulia
Sugauli
Patahi
Darbhanga
Hanumannagar
Benipatti
Jale
Benipur
Darbhnaga
Samastipur
Phulparas
Laukahi
Laukaha
Jhanjharpur
Jhanjhapur
Madhubani
Singhwara
Beniipur
Biraul
Sadar Madhubani
Rajnagar
Babubarhi
Jaynagar
Basopatti
Jainagar
Ladania
Khajauli
Kaluahi
Harlakhi
Pandaul
Madhubnai
Andhratharhi
Beniptti
Ghoghardiha
Madhepur
Nirmali
Phulaparas
Supaul
Basantpur
Marauna
Chhatapur
Pusa
Bibhutpur
Dalsinghsarai
Mohiuddinagar
Begusarai
Hasanpur
Rosera
Teghra
Barauni
Begusarai H o
Balia
Mansi
Udakishanganj
Uda Kishanganj
Udakisanganj
Saraigarh
Saraigarh Bhaptiyahi
Simri Bakhtiarpur
Simri Bakhtiapur
Patarghat
Pataghat
Gamaharia
Pipra
Gamahria
Gamharia
Pipra Bazar
Kumarkhan
Kumarkhand
Madhepura
Madhepura Mdg
Gwalapara
Puraini
Chousa
Sour Bazar
Murliganj
Nauhatta
Satar Kataiya
Sattar
Pratapganj
Salkhua
Banma
Singheshwar
Singheswar
Sonbersa Raj
Sbraj
Shankarpur
Chhata Pur
Kishanpur
Triveniganj
Tribeniganj
Beldaur
Kahra
Kahara
Saharsa
Chattapur
Ragahopur
Mahishi
S b raj
Piprabazar
Alamnagar
Sanagar
S a nagar
Shah Alam Nagar
Kishanganj
Udakishunganj
Saur Bazar
Bihpur
Bhipur
Kharik
Kharikbazar
Kharik Bazar
Parbatta
Naugachia
Rupauli
Rangra Chowk
Naugachhia
Kursela
Gopalpur
Ismailpur
Katihar
Purnea
Bamankhi
Araria
Araria Rs
Araraia
Baisi
Arraia
Araira
Birpur
Chatapur
Kishaganj
Kishagnaj
Kishanaganj
Kaihar
Kishanagnj
Kishangnj
Kishanganhj
Kishangaj
Popular Goods Transported in Indore to Bihar Transport
| Goods | Items |
| --- | --- |
| Furniture - Benches - Storage & Entryway Benches | Office Supplies - Office Instruments - Writing & Drawing Instruments |
| Vehicles & Parts - Vehicle Parts & Accessories - Motor Vehicle Parts | Home & Garden - Decor - Clocks |
| Arts & Entertainment - Hobbies & Creative Arts - Arts & Crafts | Office Supplies - General Office Supplies - Labels & Tags |
| Home & Garden - Kitchen & Dining - Kitchen Appliances | Health & Beauty - Personal Care - Cosmetics |
| Business & Industrial - Medical - Medical Supplies | Sporting Goods - Outdoor Recreation - Cycling |
| Toys & Games - Toys - Pretend Play | Vehicles & Parts - Vehicle Parts & Accessories - Watercraft Parts & Accessories |